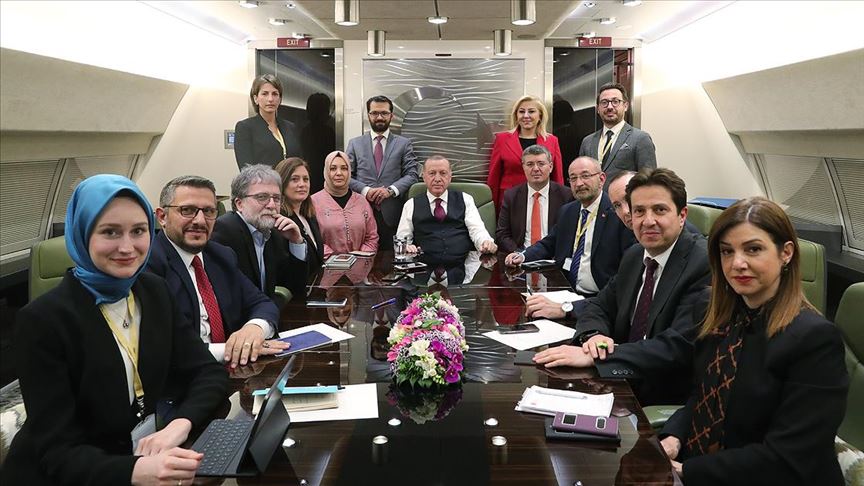 Turkish President Recep Tayyip Erdogan responded to questions from reporters in a briefing on the plane that was transporting him from Brussels to Ankara.
"I don't know why Merkel made these statements and under what circumstances. But since she has agreed to meet with us, there are obviously more thoughts. When we meet with her on Tuesday, we will mention this issue as well. We will ask her what she means".
He also noted that Emmanuel Macron will be attending next Tuesday's meeting, while not excluding the possibility of British Prime Minister Boris Johnson also participating.
He continued saying that "Unfortunately Mitsotakis has lagged far behind on this issue. They need to know the killer attitude they kept at the border. They killed 4-5 people. If it's not enough, now they are setting up barbed wire at the border. But we have no thoughts of closing our borders. I suggest that Greece opens its borders. These people are not to stay in Greece, they will go to European countries"./ibna