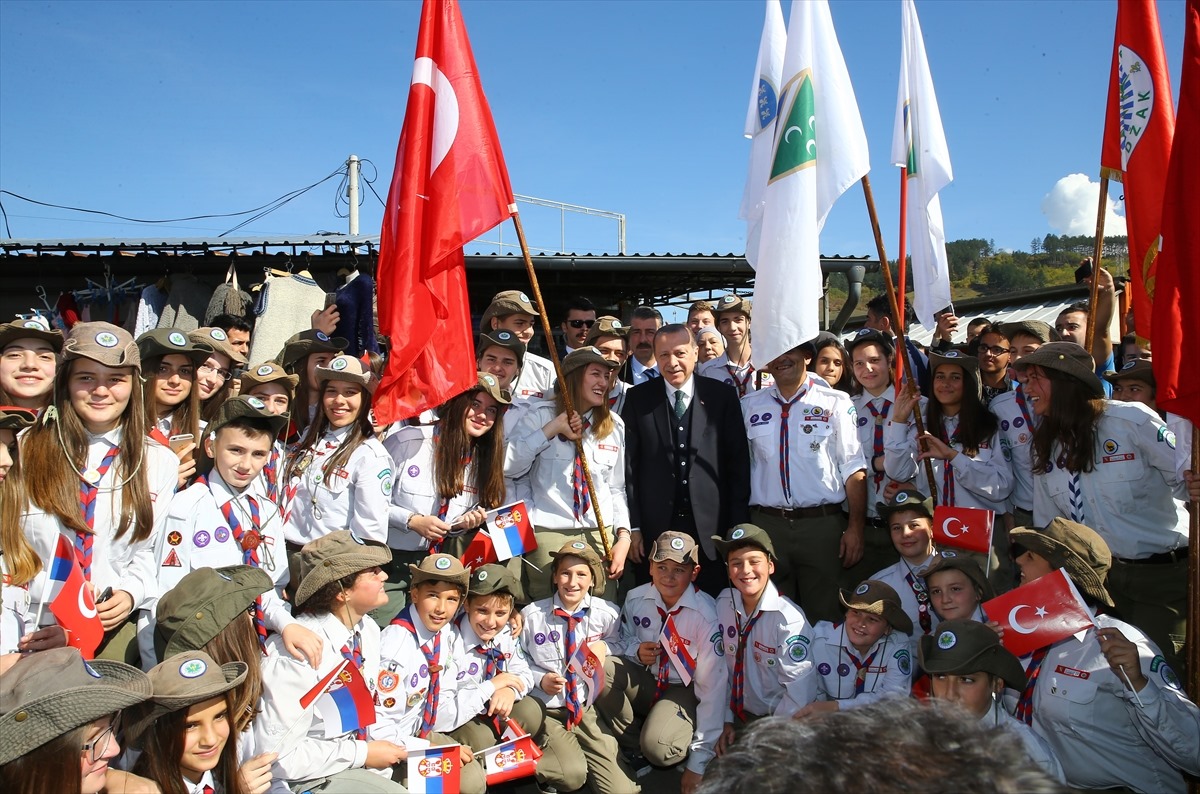 The councilors of the local assembly have unanimously declared the Turkish President Recep Tayyip Erdogan as an honorary citizen of Novi Pazar, a town in south-western Serbia. The decision was made at today's (Friday, April 20) session which was called on the occasion of the Day of the town celebration (557th birthday celebrations) -on April 20.
Nihat Bisevac, mayor of Novi Pazar, said that Erdogan has generously contributed to the affirmation of the town, and with investments in the local infrastructure and economy. The majority of Novi Pazar citizens are Muslims.
"For us, it is an honor to call Erdogan a honorary citizen of Novi Pazar. Through this is a symbolical act, we wanted to thank him for everything he has done for our town. We want our friendship to be continued in the years to come", Bisevac said.
Beta news agency recalled that the Serbian president Aleksandar Vucic was also declared an honorary citizen of Novi Pazar three years ago. Vucic was then prime minister.
At today's session, councilors have also voted to reward Norwegian ambassador in Serbia Arne Sannes Bjørnstad with the Charter of the town. They gave the same award to university professors Sait Kacapor and Rodoljub Niciforovic who run the foundation under the same name.
As Novi Pazar celebrates its 557th birthday, the task of all locals is to "show by their own deeds that they want to preserve its tradition" as well as to take care for its development and security, said Ifeta Radoncic, president of the local assembly.
"Erdogan has visited the city twice, the first time in 2010 and the second in 2017… During a two-day official visit last October, Erdogan went on a joint walkabout with Serbian leader Aleksandar Vucic in Novi Pazar. He was welcomed by thousands of flag-waving citizens who had gathered in the center of the city", Anadoly agency reports, reminding readers of that visit… / IBNA
Main Photo: A huge crowd greets Turkey's head during his visit in Novi Pazar, October 2017