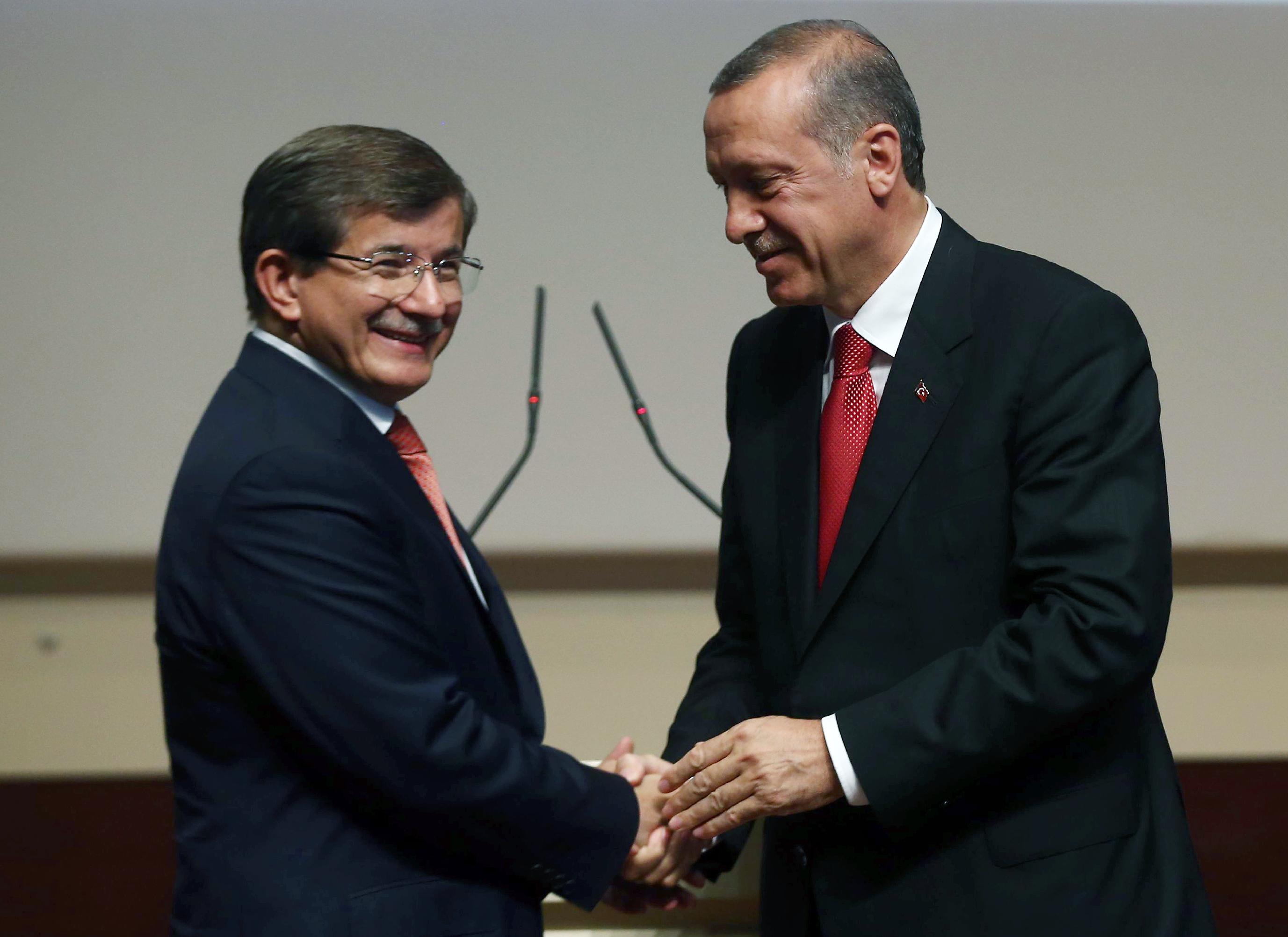 Ankara, September 14, 2015/ Independent Balkan News Agency
The PM of Turkey tried to place his own people in the committee of the AKP
Erdogan threatened to overthrow him and placed his own names
By Manolis Kostidis
Being the only candidate, Ahmet Davutoğlu was reelected president of the the AKP in the party's congress held Saturday.
But the election of Davutoğlu was mark by an intraparty power struggle in the background, as he tried to increase his influence in the central committee of the party, but faced the veto of Recep Tayyip Erdoğan, who made sure to place people of his close environment in the lists of the committee.
Reportedly, Davutoğlu sent on Friday a list of 51 names to the presidential mansion. Erdoğan, however, rejected the list and according to the Turkish daily Cumhuriyet, indirectly threatened Davutoğlu by sending a mandate to AKP members to collect signatures for a second candidate, the former transportation minister Binali Yildirim. Essentially, he threatened to overthrow the Turkish prime minister in the party.
Davutoğlu was forced to back down, as the AKP, which Erdogan founded in 2001, is under the influence of the latter. As a result, 31 of the 50 members of the new central committee who were elected are close associates of the Turkish president. Among them, his son inlaw Berat Albayrak, his lawyer Fatih Şahin and his advisors Burhan Kuzu, Vekir Bozdağ and Vinali Yıldırım.
For the first time in the central committee there aren't any prominent party names, such as Ali Babacan, Bulent Arınç and Cemil Çiçek, who were some of the founding members of the AKP and had been in charge of important ministries in the past, but had often in the resent past expressed their opposition to the government policy in recent years.
From the committee's list were also removed all the names of the environment of the former President of the country Abdullah Gül.
Essentially, the AKP is under the absolute control of Erdoğan and there is information that the Turkish president has asked to approve the lists of parliamentary candidates for the election on November 1.