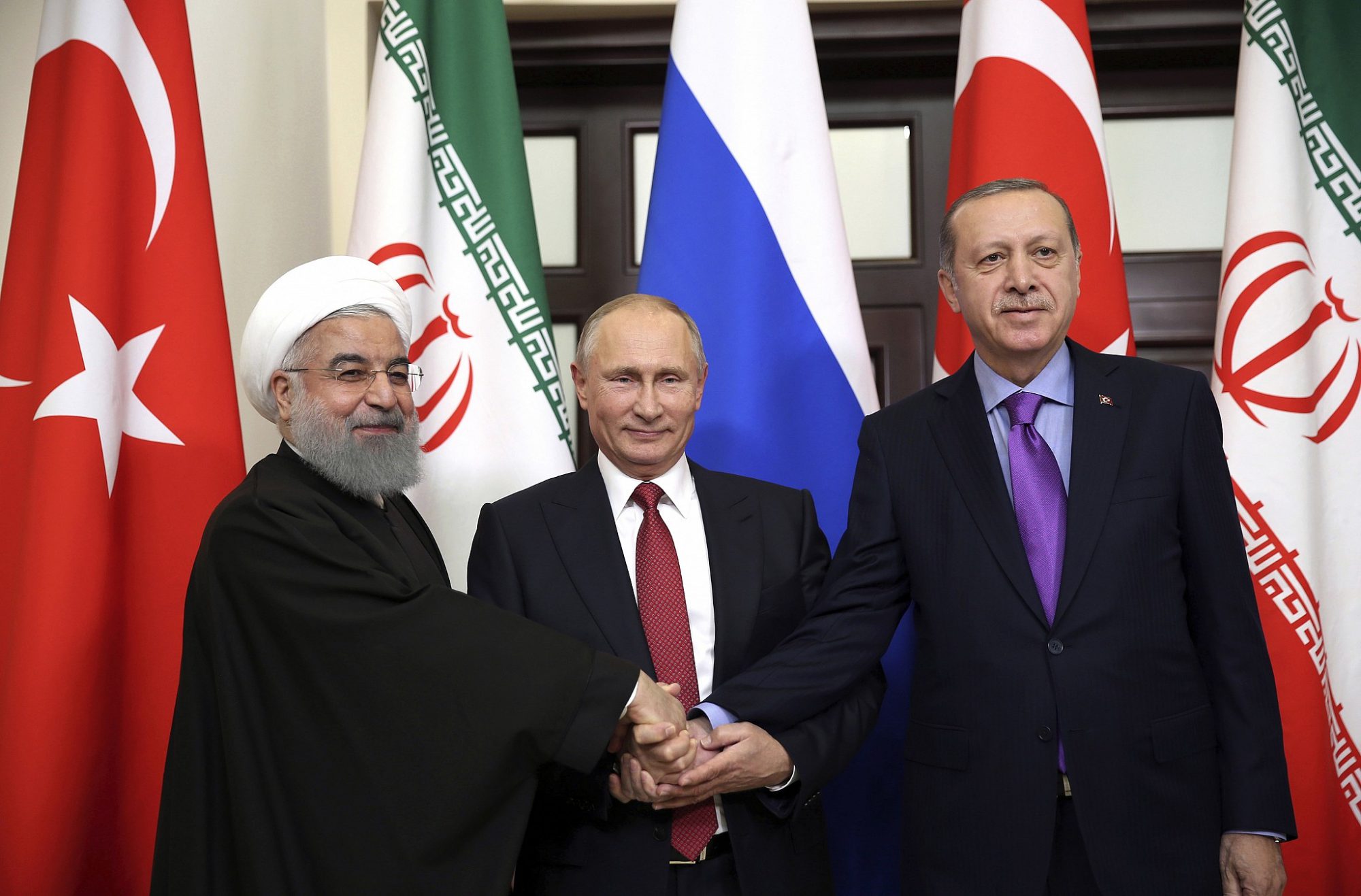 Turkey's head Recep Tayyip Erdogan departed from Ankara's Esenboga Airport earlier on Friday to attend the trilateral meeting on Syria, between himself, and the Presidents of Russia and Iran, Vladimir Putin and Hassan Rouhani respectively, which will be held in the Iranian capital Tehran.
The three leaders "will discuss joint efforts as part of the Astana process and political efforts for finding a lasting solution to the Syrian conflict", Anadolu reads.
The first such meeting was held in Sochi, Russia, on November 22, 2017 where the parties talked about the progress made in the Astana peace talks and the changes in de-escalation zones in Syria, while the second took place in the Turkish capital Ankara, last April.
Turkish National Defence Minister Hulusi Akar, Treasury and Finance Minister Berat Albayrak and Presidency Communications Director Fahrettin Altun are accompanying Erdogan.
Europe's 8
Belgium, France, Germany, Italy, Netherlands, Poland, Sweden and the United Kingdom.
"In a statement Thursday on the eve of a meeting in Tehran (…)", AP reports, "which supports Syria's opposition, the eight nations warned that a full-scale military offensive in Idlib would have 'potentially catastrophic humanitarian consequences for civilians'."
All of the above want and prompt Iran and Russia, both of them allies of Syria "to uphold the cease-fire" in Idlib in order to protect the civilians while, at the same time they also urge Damascus "to exercise restraint."
The eight nations of Europe agree that "only a U.N.-led political process can bring a solution to the conflict that respects the freedom and the dignity of all Syrian people."
For more on the Tehran trilateral summit, please, click here.… / IBNA
Main Photo (File): The three Presidents, Recep Tayyip Erdogan, (R), Vladimir Putin, (C), and  Hassan Rouhani in Sochi, Russia, 2017