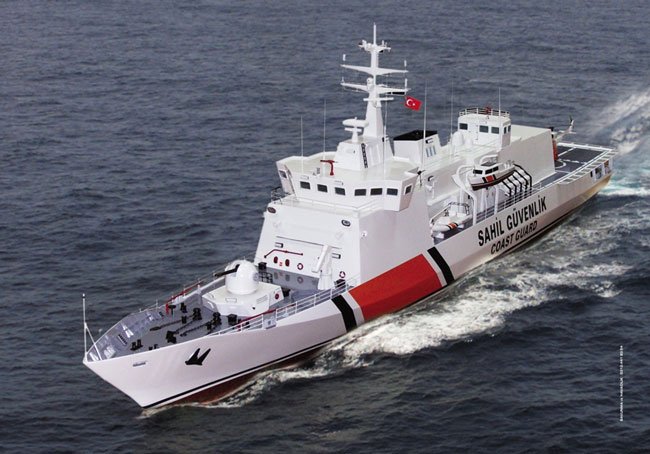 The Turkish coastguard will work in Cyprus with the Turkish Cypriot coastguard
Ankara is increasingly intervening in the Cyprus region. This time, it is trying to legitimize the presence of the Turkish coastguard, with the aim of preventing the drilling carried out by Nicosia, but it opens the way for the drilling of the rig Yavuz east of Cyprus.
Anadolu broadcasts that today Turkey's cooperation protocol with the Occupied Territories was published in the Turkish Government gazette.
The Protocol explicitly mentions the monitoring of oil-gas exploration crafts from third countries that are carrying out unlicensed offshore explorations. This protocol was signed in February 2019, but Erdogan signed it and will be in force from today.
According to Anadolu, the protocol provides for "cooperation between Turkey's Coastguard and the coastguard of the 'Turkish Republic of Northern Cyprus' (TRNC). In this context, the two sides will cooperate in the Turkish and TRNC maritime areas, in order to observe the research and drilling for oil and gas that are happening without their permission in their areas of responsibility, and to intervene appropriately. At the same time, they will work together in order to inspect the seismic surveys, the construction of underwater cables, etc."
Essentially, by activating this protocol, Ankara is "putting its foot down" in the Eastern Mediterranean region and believes it can intervene with its coastguard in sea blocks which the Republic of Cyprus has licensed, with Ankara believing that some of them belong to the Turkish Cypriots. At the same time, Ankara is making clear that when Yavuz arrives for drilling east of Cyprus, in the event of a hindrance, it will have the right to intervene./ibna