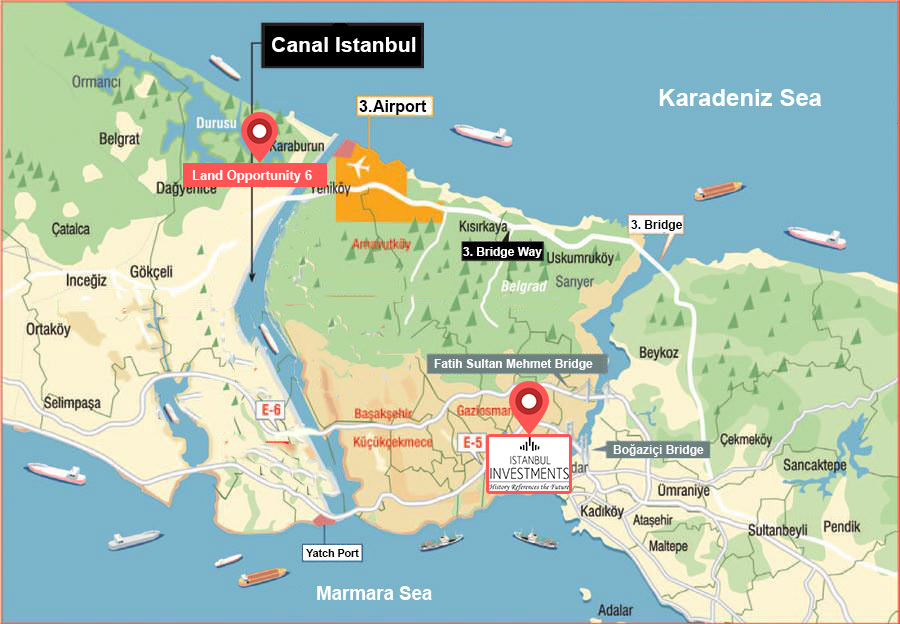 During one of his pre-election rallies, at a ceremony presenting his ruling Justice and Development (AK) Party's Istanbul candidates, the Turkish President Recep Tayyip Erdogan spoke also about the Canal Istanbul. He said it is not just a development and strategic project but also called a 'world brand'.
Turkey's head believes the project "would help avoid environmental disaster in the Turkish Straits", as he was cited by Anadolu.
"If we don't want to see other tanker or mansion disasters in the Bosphorus, I remind you once again why building Canal Istanbul is a must (…) We are building Canal Istanbul to avoid such incidents", the Turkish leader said.
After am April 7 disaster, when a ship hit the shore of the Bosphorus Strait and crashed into a historic Istanbul mansion, causing extensive damage, the need for its construction is even greater, with the Turkish president saying that if the project is halted, the Bosphorus in in danger.
Anadolu wrote that "The planned canal is meant to provide relief to shipping traffic between the Black Sea and the Sea of Marmara, particularly oil tanker traffic passing through the Bosphorus."
It will be a 45-kilometre (nearly 28-mile) long canal, in Istanbul's Kucukcekmece-Sazlidere-Durusu corridor. Its capacity, 160 vessels a day. Plans want it constructed by 2023, Turkey's centennial…. / IBNA