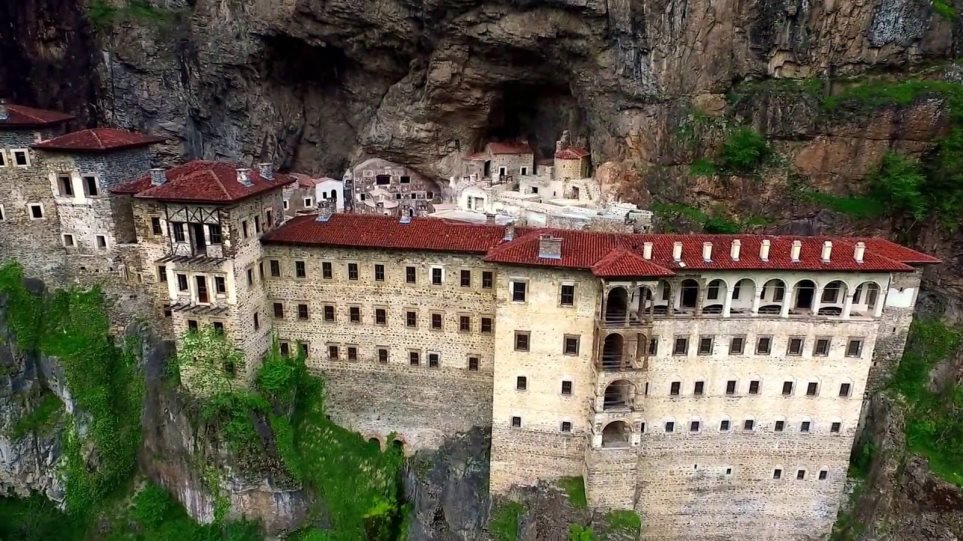 Erdogan announced a service at the Sumela Monastery on August 15
"If we were a nation that targets the symbols of other religions, there would only be air where the Sumela Monastery stands, which we held for 5 centuries", Turkish President Recep Tayyip Erdogan said shortly after the inauguration of the Sumela Monastery in Pontus, which remained closed since 2015 for support and maintenance work.
In his speech, the President of Turkey stated that "this year, our Orthodox citizens will be able to perform a service on August 15 in Sumela, as it was interrupted due to the restoration of the Monastery".
Continuing, Recep Tayyip Erdogan noted that "we do not have the slightest hesitation to engage in any kind of fight required for ourselves and our friends in any political, economic, military, diplomatic field".
"We dedicate this ceremony to those who cannot stand the climate of tolerance and love of the ancestor, who has not even touched the hair of this work, which has served as a mosque for half a millennium", Erdogan concluded, adding that this monument constituted an example against the critics of Turkey. /ibna