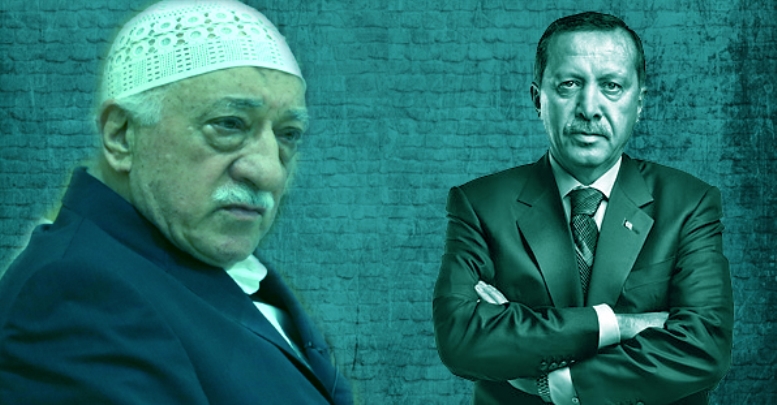 Ankara, February 12, 2015/ Independent Balkan News Agency
By Manolis Kostidis
Erdogan appoints his own judges
Turkish President Recep Tayyip Erdogan considers the Islamic movement of "Hizmet" of Imam Fethullah Gulen to be the most serious threat to Turkey's security, greater even than the PKK.
The Turkish president, in a statement to Turkish journalists said that "even the terrorist organization PKK has not caused as much damage to Turkey as the 'parallel state' of Gulen".
Erdogan believes that Gulen, together with members of his movement, tried to overthrow the government in 2013 in order to come to power.
He said he did not want the resignation of the head of MIT Hakan Fidan. "He knew all the secrets. Even if I am left all alone I will continue to fight the parallel state (pp Gulen)", he said to reporters accompanying him on his trip to Colombia.
Due to the action of the PKK, between 1984 and 2014, according to official figures of the Turkish state, 35,000 people have been killed in the country. In recent months there are efforts to solve the Kurdish problem and for this reason discussions are taking place with the leader of the Kurdish organization Abdullah Ocalan.
Appointments in the judicial body with a touch of Erdogan
Erdogan and Davutoglu are proceeding with significant changes to the judiciary body, of which they believe that many of its members are affiliated with Gulen's movement, appointing judges who in the past have supported the Turkish president.
Zühtü Arslan was appointed president of the Constitutional Court. In 2008 he had described as a "coup attempt" the research of the Supreme Court that could have resulted to the banning of the AKP.
Ismail Rüştü Cirit was elected president of the Supreme Court in Turkey. He is the judge, who in 2003 had acquitted Erdogan on a trial in which he was being accused of having received kickbacks when he was mayor of Istanbul.