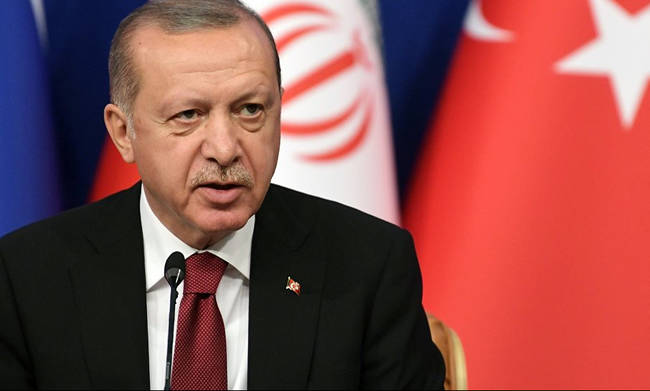 "We could perform joint explorations with Libya"
"Maybe we will also send army to Libya"
Explorations in the areas specified by the Turkey-Libya Agreement were announced by Recep Tayyip Erdogan in a televised interview on Turkish state television.
"Despite the rights we had, they threatened us, but we did not back down. With this agreement, Turkey made use of its rights under international law and destroyed the game of those who made unilateral moves. Now we can perform joint explorations in these areas", the Turkish president said.
Erdogan in his statements raised the tone more and said that "Greece, Israel, Egypt and Greek Cypriots now cannot take steps without our approval. Greece is tied hand and foot; it has made them crazy".
The Turkish President said that if Libya asked for it then Turkey could send military forces to Libya. "If such a request is made we will decide and will not ask anyone", he said.
Erdogan has announced that he will talk with Vladimir Putin over Libya and Haftar by phone.
"While they hit us they took things from us. No! Now that won't happen. We will make use of our rights! But with all the coastal countries we are ready for negotiations and our call for a fair solution is valid", Erdogan said./ibna