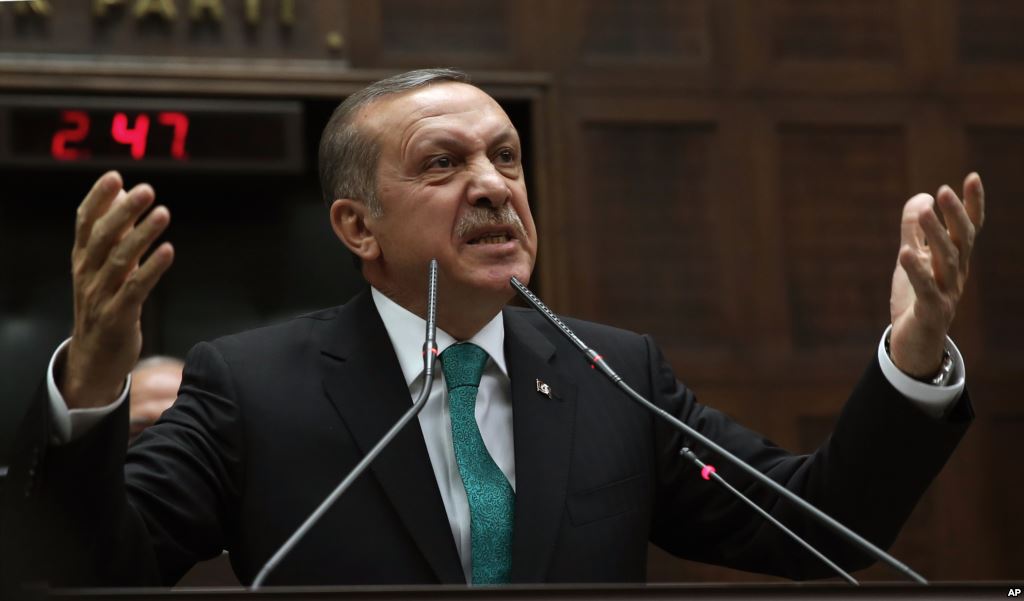 He involves Greece to the episodes in Turkey
By Manolis Kostidis – Ankara
Dangerous statements by Erdogan, who accuses Greece of being involved with the anti-government protests and internal turmoil in his country.
The Turkish Prime Minister in his speech to the parliamentary group of his party, on the occasion of the upcoming anniversary of the protests in Gezi Park, stressed that "a button is pressed and legal and illegal organizations disturb peace. It's a premeditated attack aimed at the peace, stability and our economy".
Erdogan has included Greece to countries that support the terrorist organization DHKP-C. This organization, according to the turkish police was behind the groups responsible for the violent clashes that occurred last week in Okmeydani in Istanbul, in which two protesters were killed by police gunfire.
"We all know who support and protect these groups. DHKP-C's camps are located in Greece. We have seen them training and coming to Turkey. The Greek government has taken action against them and has to some extent limited their actions, but we do not know whether they are still active there", said the Turkish prime minister. He continued his accusations saying that "we know which countries support, help and supply this organization. We have shown proof to their leaders. But "their longing" is how they will "dichotomy Turkey and weaken it". They cannot accept a strong Turkey".
With this statement Erdogan indirectly involves Greece with the anti-government demonstrations that are going on in Turkey and he prepares the ground for new accusations to any new turmoil that might start in the country.