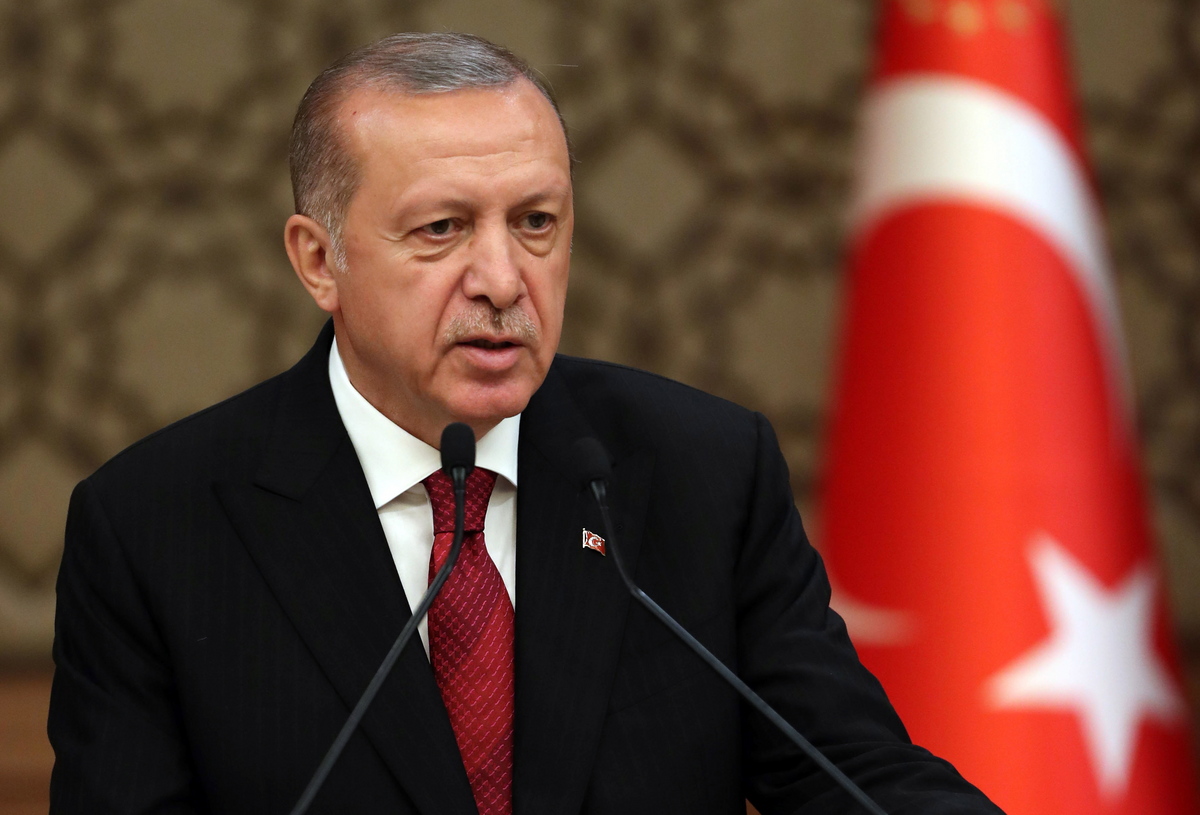 Just hours before leaving for Brussels, Recep Tayyip Erdogan once again pointed his finger to Europe and Greece for the inhumane treatment of the refugees and migrants. The Turkish President called Athens to open the border gates.
"Hey Greece! Those people are not coming to stay with you. They will cross through you and head to another country in Europe. Why is that bothering you? We told you that, if this continued, we would be opening our borders. You didn't believe us.
Hey Greece! I also appeal to you. Go on and open your gates as well and let them move through to the rest of the countries in Europe. There is no other way out of this case. We are talking about a fair weight distribution and we are looking for a partner to take on that burden", Erdogan said in his speech in Istanbul while celebrating International Women's Day.
In his speech, Erdogan once again accused Greece for blocking the flow of refugees to Europe. "It is trying to halt the flow of refugees who want to take refuge in its territory by land and sea by hitting them, torturing and punching their boats. Against this inhumane behavior, the West not only remains silent, but further supports Greece. Turkey will continue to condemn this crime on every international platform and to uphold the rights of the oppressed", he said.
He attacked the Greek authorities for blocking all attempts by refugees and immigrants to invade the Greek territory this week and reiterated the Turkish claims. "The Greek soldiers are even punching their boats, leaving mothers and children exposed to death in the wild waves of the Aegean. What is the West doing in the face of all this? Do their hearts break? No! Do they say anything? No! We have doubts about the humanity of those who do not go to pieces at the sight of all that. A whole world is turning its back to those images just to remain comfortable", he said.
Erdogan will be meeting with European Council President Charles Michel and European Commission President Ursula Von der Leyen to hold discussions on "immigration, security, stability in the region and the crisis in Syria", as announced by a European Council spokesman.
"Tomorrow in Belgium I will meet with the EU officials. We have a meeting and we will discuss these issues. I hope to return with different results", he said.
In Edirne, authorities are dismantling all temporary camps, and all refugees and migrants are being transferred to Pazarkule located across Kastanies, where an organized camp has been set up.
Turkish Minister of Internal Affairs Suleyman Soylu expressed hope that the drought would continue, which would mean that the refugees would continue to be able to cross Evros comfortably!
"We have a 200km-long border with Greece and Evros is the borderline. And, unfortunately, due to the drought in the Balkans the water level dropped to 40-45 points. This means you can cross the river by walking across it. Mitsotakis does not have the capacity to hold the border. What has happened so far is nothing compared to what will happen from now on", Soylu said. /ibna