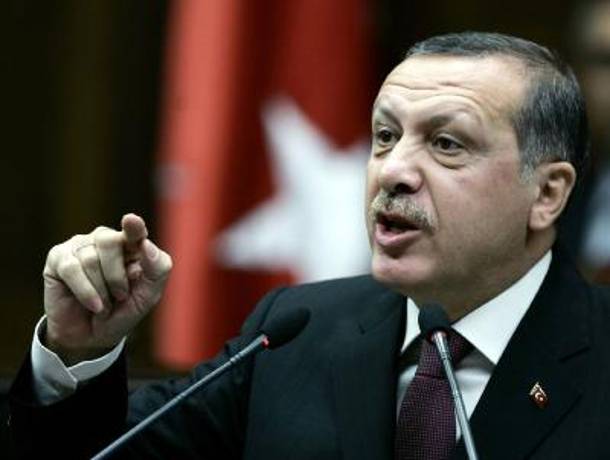 By Manolis Kostidis – Istanbul
Erdogan strongly reacted to a full page article in British newspaper "The Times" in which 30 famous artists accuse the Turkish Prime Minister of being a dictator. Erdogan branded the signatories to the open letter "immoral" and spoke of probable legal proceedings against the newspaper.
"These are some kind of artists who have rented out their opinions. If they truly believed in democracy they wouldn't be so immoral as to call someone who has been in power with over 50% of the people's vote a dictator. This is clear audacity. From where do you think you know me?" Erodgan said.
The Turkish Prime Minister refuted the artist's claims that there is no press freedom in Turkey because many journalists are in prison. He said he is attacked by some press on a daily basis and also took a swipe at The Times for publishing the artists' open letter.
"The Times rent their pages out. This is the moral weakness of the paper. We will begin legal proceeding against The Times" said Erdogan who also stated he was a supporter of press freedom.