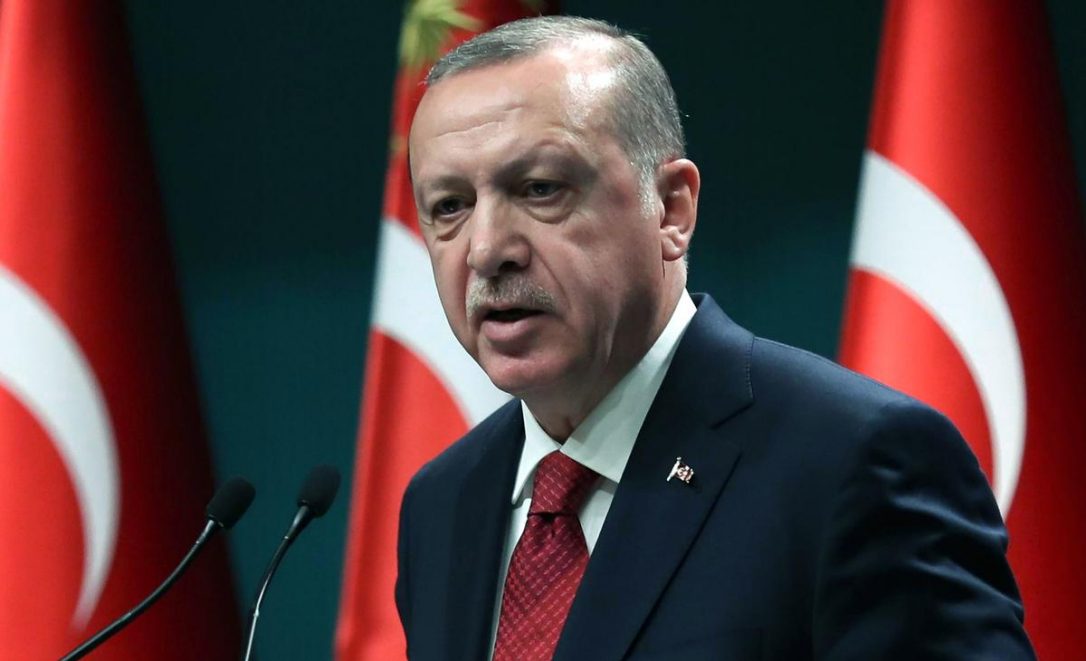 Addressing his parliamentary group, the President of Turkey Recep Tayyip Erdogan talked about his pre-election plans and the future of the country.
"Everywhere, from Cyprus to the Aegean Sea and from the Black Sea to Thrace, we will implement policies for the benefit of our people", Erdogan stated without specifying what he meant.
According to him, his pre-election campaign will kick start on Saturday from Izmir, the CHP's stronghold. Before that, there will be a provincial conference of the party's women in Istanbul.
The Turkish President spoke also about the 15 MPs who switched from the CHP to IYI Parti, wondering whether it was a move by the main opposition leader Κemal Kilicdaroglu that was accepted by Aksener's IYI Parti. He referred to the move because, as he noticed on Monday, CHP's 15 did not sit where IYI Parti's MPs were seated. "Why did't they go to sit there? It means they don't like where you sent them", Erdogan noted.
Erdogan further provoked Kilicdaroglu by saying that "he is looking up and down for candidates for the presidency but I invite him to run for office himself." 
What caused a stir was the meeting between former President of Turkey, Abdullah Gul me with the ex-premier Ahmet Davutoglu; rumours in Ankara speak of a "coalition front" against the present head of Turkey.
As for Erdogan, he met with the former president of the Parliament, Bulent Arinc. Apparently, the result of the June 24 elections will be dictated by AKP's internal processes ahead of the polls.
Last but not least, IYI Parti head, Meral Aksener said she would run for the presidency in the first round. Nevertheless, as regards the candidacies that will fight against President Erdogan, experienced Turkish political analysts estimate that a lot can change within the coming days…. / IBNA