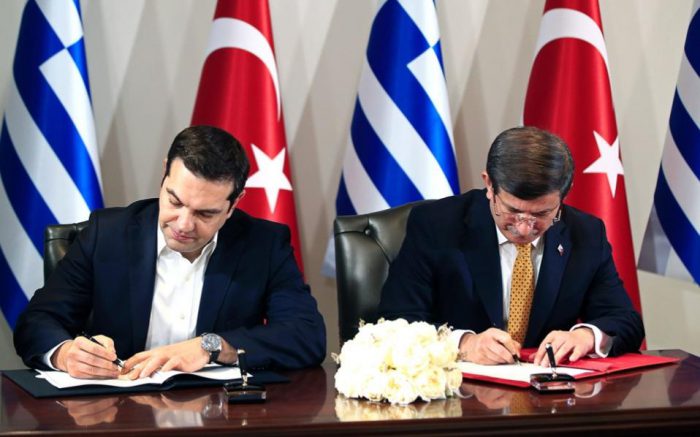 With the latest details remaining to be settled by the Turkish government staff that will be in Athens in the coming days, Turkish President Recep Tayyip Erdogan's visit to Athens on December 7-8, as IBNA reported first, is reaching its final countdown.
Both sides regard this visit as very important, since good neighborly relations are the necessary condition for (a profitable) cooperation. A partnership that will strengthen bilateral bonds and will reinforce ties among peoples in a peaceful and secure environment of prosperity.
In this framework, the Turkish President, according to IBNA, will extend a hand of economic cooperation to the Greek government. However, according to latest information from relevant sources, there are no serious business proposals at an economic level. Nevertheless, contacts between economic agents will continue until so that they can find  common cooperation ground. Already, both in Istanbul and in Athens, contacts between business groups are more, sending optimistic messages regarding their outcome.
This is also demonstrated by the staff that will accompany the Turkish President to Athens. Turkish sources who talked to IBNA said that Erdogan will be accompanied by the Ministers of Foreign Affairs Mevlut Cavusoglu, European Affairs Ömer Çelik, FinMin Nihat Zeybekci, Energy Berat Albayrak and Transport, Shipping and Communications Ahmet Arslan. But as the list has not yet been officially completed, it means it could be longer (with more ministers accompanying the Turkish head of state). Turkey's President will be accompanied also by businessmen.
Speaking about the upcoming visit of Erdogan to Athens, the Turkish Deputy Prime Minister Hakan Cavusoglu affirmed the economic partnership that Recep Tayyip Erdogan wants, specifically noting that three projects will be discussed. The first one is the ferry services from Izmir to Thessaloniki, which will be passenger and cargo ships, the second one is the infrastructure for the fast train, railway connection between Istanbul and Thessaloniki and the third is the construction of a second bridge at the border of Kipoi – Ipsala.
These three projects were agreed at the 4th High Level Cooperation Council meeting between Turkey and Greece, which was held in Izmir on March 8, 2016. However, developments in Turkey with the attempted coup, the case of the eight (8) soldiers who fled to Greece and the tension between the EU and Turkey, froze any efforts to implement the projects.
These will not be the only issues that will top the talks of Recep Tayyip Erdogan in Athens. The agenda includes the Cyprus issue, the migrant issue, terrorism, EU-Turkish relations, regional developments in Syria, Lebanon and in the Persian Gulf, etc. The Turkish side is also expected to raise the question of Turkish nationals who have requested political asylum and are considered members of the FETO organisation, such as the 8 military men and coup instigators…/IBNA
Photo (Library): Izmir 2016