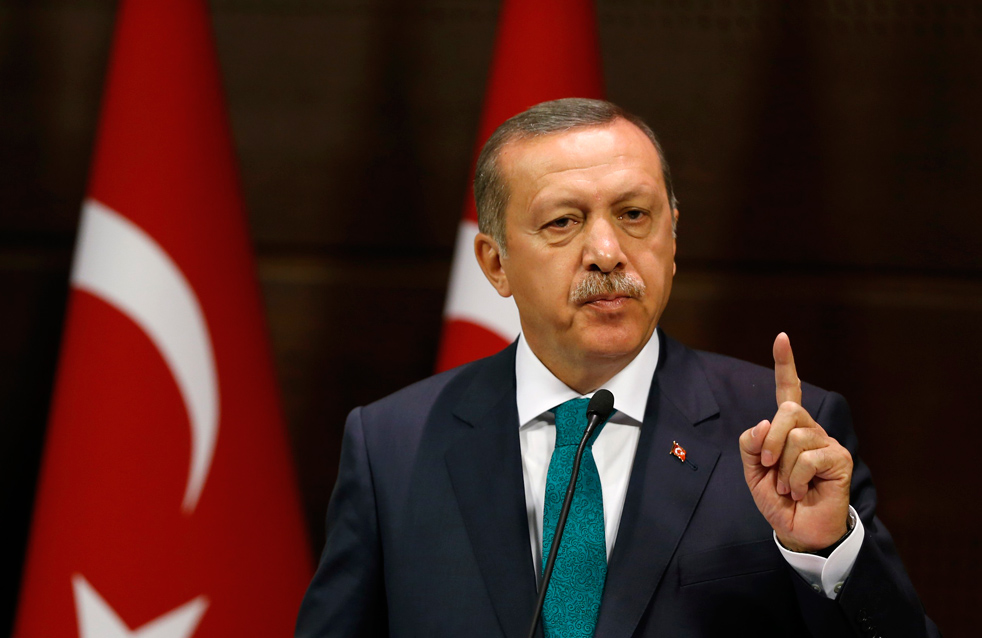 Ankara, May 10, 2016/Independent Balkan News Agency
By Manolis Kostidis
"We will continue our course even without visa"
"Gives us the money already. Our you joking?"
One more time Recep Tayyip Erdogan rejected the 72 criteria that the EU is asking to be met in order to lift the visa restriction for Turkish citizens.
"When I was prime minister they had promised me the visa. Afterwards they postponed it for June. Then they put 72 criteria. These did not exist, when did they come from? I do not know what they will do. What I do know is that they had prosmised in October to lift the visa. There are the signatures. The effort to bring earlier, in June, is an attempt to find ways to block it. If it happens is happens, if not we will continue our course without visa. We will stay upright".
Erdogan accused Europe that is delaying to pay the financial assistance promised for the hosting of refugees by Turkey.
"If you are going to give money give them. Now you say you want us to show you the projects. Are you kidding? What projects. We have set up so many tents for refugees. They are still stalling. We have spend 10 billion dollars. It is as if they will give us a huge amount".
Under the Turkey-EU agreement, Brussels has promised Ankara financial assistance amounting to 3 billion euros and the lifting of visa to Turkish citizens if they meet the 72 criteria required for countries outside the EU.
Turkey promised the hosting refugees and migrants and the readmission of those who pass to Greece after March 21.