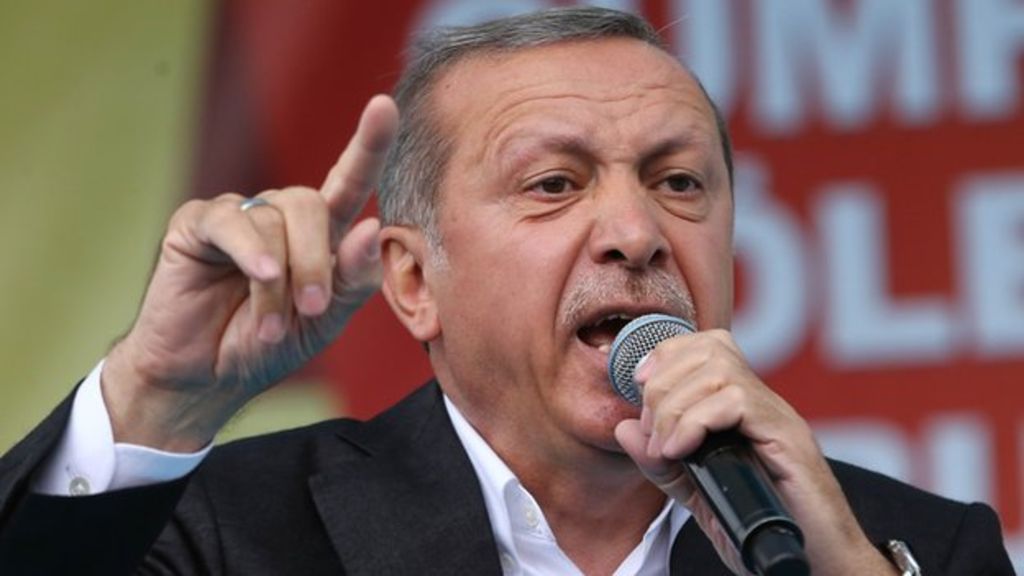 Ankara, May 8, 2016/Independent Balkan News Agency
By Manolis Kostidis
What is the President of Turkey planning regarding relations with the EU
Immediately after the declaration of withdrawal of Ahmet Davutoglu from the Prime Minister's office, Recep Tayyip Erdogan shows that he is the absolute master of political developments in Turkey.
Erdogan said he would not accept the change of the anti-terrorism law, which is one of the requirement of the EU to lift the visas for Turkish citizens.
"On the one hand (the EU) allows terrorists to erect tents and then it ask us to change the law. We are on our way and you on your own. Go to agree with whoever else you want".
The European Commission before three days had given the green light to lift the visa to Turkish citizens, with the promise of Turkey to stop the refugee flow to Europe. Indeed refugee flows from Turkey to Greece have declined by 95%.
The Davutoglu government had fulfilled 64 of the 72 criteria Brussels are requiring for the lifting of the visa to Turkish citizens. There were only some points left, with the most important one being the description of terrorism and how to deal with it.
The statements of Erdogan have caused concern to the EU as the Turkish president is essentially threatening to "blow up" the agreement signed with the EU on the wave of refugees.
This position could cause a new wave of refugees to the EU.
The Turkish President a few days ago when he said that "if Europe does not honour the agreement then we will not stick to it ether".
The Turkish newspaper Vatan claims that one of the main reasons for Davutoglu's withdrawal was that the outgoing Turkish Prime Minister wanted to change the anti-terrorism law to achieve the lifting of the visa to the Turks, while Erdogan was reportedly adamant.