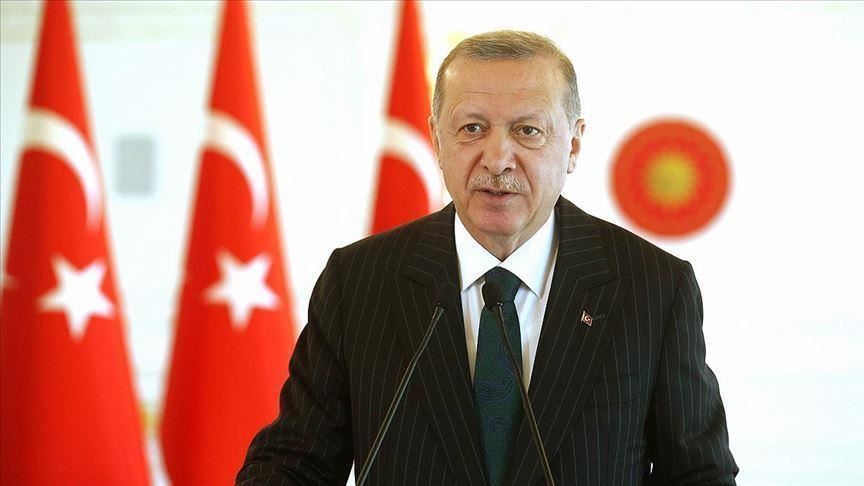 On the heels of new exploratory talks between Ankara and Cairo, Turkey's president Friday stressed the age-old amity between the Turkish and Egyptian peoples.
"The Egyptian people and the Turkish nation have a unity based on history," Recep Tayyip Erdogan told reporters after Friday prayers in Istanbul.
He added: "As friends, we strive to restore our historical unity with the Egyptian people."
The remarks followed two days of "frank and in-depth" exploratory talks between Turkey and Egypt in the capital Cairo, according to a joint press release issued Thursday.
Turkey and Egypt have recently released statements on bilateral ties, suggesting a restoration in relations after more than seven years of political estrangement.
The two countries exchanged positive signals on establishing contacts and dialogue, including possible talks to demarcate their maritime borders in the Eastern Mediterranean.
In a joint statement after the completion of the exploratory contacts indicated that, "The exploratory talks between the delegations of the Republic of Turkey and the Arab Republic of Egypt held in Cairo and headed by the Deputy Minister of Foreign Affairs Ambassador Sedat Önal and the Deputy Minister of Foreign Affairs Ambassador Hamdi Sanad Loza, concluded today May 6, 2021, after two days of deliberations".
"The discussions were frank and in-depth. They addressed bilateral issues as well as a number of regional issues, in particular the situation in Libya, Syria, Iraq, and the need to achieve peace and security in the Eastern Mediterranean region".
"The two sides will evaluate the outcome of this round of consultations and agree on the next steps", the joint announcement ends.
On COVID-19 vaccines, Erdogan said that efforts continue to finish developing a Turkish vaccine as it continues to supply other vaccines to the Turkish public.
"Once they are ready, Turkey will share its COVID-19 vaccines with everyone," said Erdogan, adding that science is not for some parts of society or the world but for all./ibna