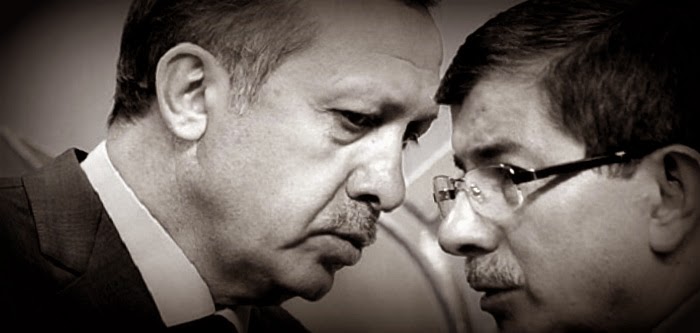 Ankara, May 4, 2016/Independent Balkan News Agency
By Manolis Kostidis
There are persistent rumors circulating in the last few days about the possibility of the resignation of Prime Minister of Turkey Ahmet Davutoglu due to major disagreements with Recep Tayyip Erdogan.
According to the author of the turkish newspaper Hürriyet, Abdulkadir Selvi, at the central committee of the ruling Justice and Development Party, Davutoglu was asked if he is thinking of resigning and he replied that "I have not decided yet. I am in the process of examination of the matter. I will consider everything and will decide".
Because of this intense speculation, Erdogan called the Turkish Prime Minister yesterday night at the "palace". The meeting was scheduled for Thursday but was moved a day early in view of the recent political developments.
In the parliamentary group of the AKP, Davutoglu's speech was considered by some as a farewell. "I'm not attached to office, I can retire from any position to serve our just cause".
The problems for Davutoglu have long been in existence, but culminated on April 29 when while he was visiting Qatar, he realised that by the mandate of Erdogan, the Central Committee of the AKP had gathered the necessary signatures that forced him to cede the right to appoint the presidents of local organisations. He was forced to back down and accept this transfer of power.
The Turkish newspaper Cumhuriyet says that the Turkish president "found that the secret services, the army and the Ministry of Foreign Affairs were more supportive of the positions of the prime minister and this is something Erdogan considers dangerous".
"They will take our state", reportedly said a close associate of the Turkish president according to the Turkish newspaper.
Hürriyet reports that the strong intervention of Erdogan in the MPs lists, the crisis in the selection of cabinet members in previous months as the recent transfer of Davutoglu's powers have brought the issue to the level of crisis.
But those who know of turkish politics recalled a saying of former president Suleyman Demirel that "24 hours is long time in politics and anything can happen".
An experienced reporter said that "maybe we won't have a resignation at this time, but the rumors may become reality in the future".