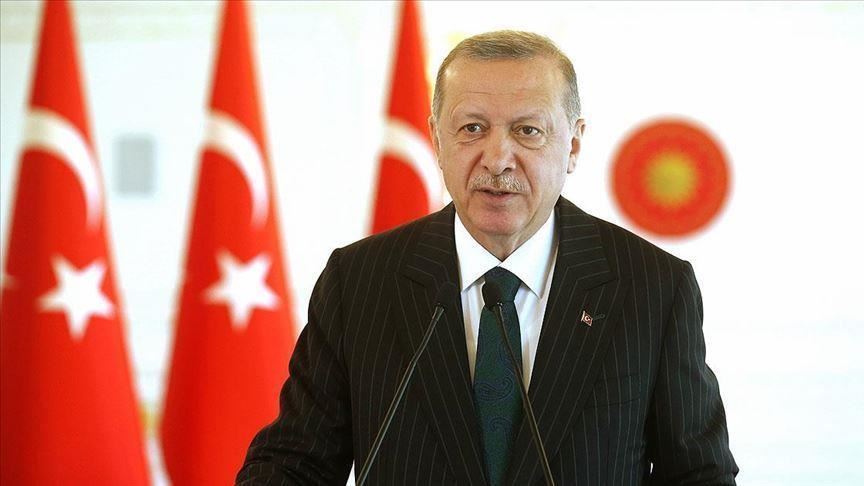 It is impossible for the current world system to continue, said Turkish President Recep Tayyip Erdogan.
Speaking at the 12th Ambassadors' Conference at the Presidential Palace, Erdogan said that the ambassadors, in addition to their usual duties this year, had to deal with the new coronavirus (Covid-19) epidemic, the biggest health crisis of the last century.
In this process, one saw how weak the health infrastructure of the financially strong countries is, said the President of the Republic, emphasizing that Turkey is being subjected to a successful test in this period.
It is impossible for the current world system to continue, which protects the powerful instead of the righteous, a handful of minorities instead of the majority, the rich instead of the poor, he said.
"Multicenterism and regionalization are becoming increasingly important in international relations", Erdogan said, stressing that "We are at a crossroads where supply chains are being redistributed, production and logistics centers are being redefined, new regional alliances are being formed, the political and economic arena is being reshaped", Erdogan said. "We are determined not to allow our country and our Nation to live in repentance. We are working with all our might to make our country one of the founding wills of the new era".
"If the hopes for a political solution in Libya have been revived today, Turkey has made a very important contribution to this with its timely intervention", he said. "We could not consent to the neglect of our country, which bears the burden of any development in the Eastern Mediterranean when it comes to natural resources. I think we will soon hear good news from exploration activities in the Eastern Mediterranean".
The Turkish President expressed hope that the European Union would abolish the strategic blindness that is taking Turkey away from itself as soon as possible.
"Islamophobia is promoted and supported at the level of heads of state", Erdogan said, adding that "the fight against Islamophobia is something that requires both our faith and our responsibility to our citizens abroad". /ibna