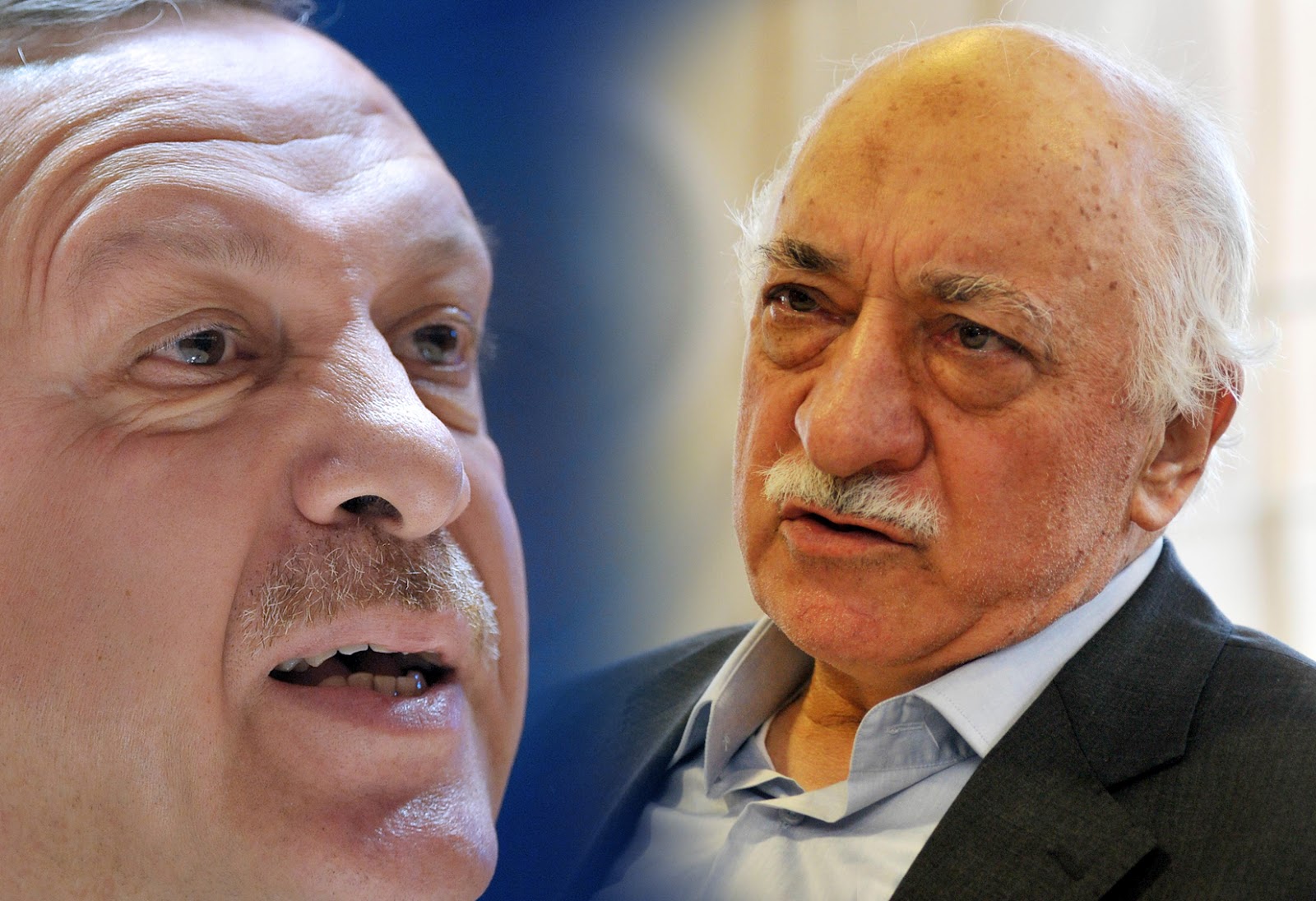 By Manolis Kostidis – Ankara
Panic-stricken Recep Tayyip Erdogan continues to sack police officers in an attempt to stop revelations of scandals involving government ministers.
Following 12 firing of police chiefs and deputy chiefs Wednesday, the Istanbul Security Chief, Husein Cakpin, was fired Thursday evening. "We leave as we came" he stated afterwards.
Sacking were made in Smyrna too where 10 police commanders were expelled. Five more were fired in various cities.
In Ankara it is believed the PM is trying to clear the police force of those belonging to the Islamic battalion of Fethullah Gulen, as Erdogan believes the latter has ordered the revelations and the police investigation as part of his plan to deal a blow to the Turkish government.
However, his battle with Gulen aside, the Prime Minister makes no reference to the substance of the issue.
"When I listen to Erdogan I am reminded of the recent past. During the Ergenekon and Sledgehammer operations, generals said the same things. They spoke of a conspiracy. Now, Erdogan uses the same language. He talks of a conspiracy. He makes no reference to the judicial independence or the separation of powers".
Millions of dollars in shoe and chocolate boxes 
Taraf newspaper reveals an Istanbul prosecutor has evidence of a telephone call between the son of the Interior minister with his father, Muamer Guler. The Turkish minister appears to be telling his son "your phone is wired. Stop what you are doing immediately". At his son's home thousands of bills were found along with safes and money counting machines.
The same paper reveals there is clear evidence implicating the ministers of the Interior, Muamer Guler, Economy, Zafer Caglayan and European Affairs, Egemen Bagis and claims Bagis was bribed with USD 1.5 million delivered to him in shoe boxes.
Sözcü daily publishes two pictures of the main man of the "huge scandal", businessman Riza Zaraf, coming in and out of Bagis's office in Ortaköy. He is pictured going in with a bag and leaving without it.
Taraf reveals the talks between Bagis and Zaraf as well as other intercepts showing the Turkish minister received USD 1.5 million in three installments which were delivered to him in shoe boxes and chocolate containers.
According to reports, Zaraf bribed Bagis in order to receive the Turkish citizenship and to obtain visas and residence permits in European countries for his relatives and close friends.
Ministry of Finance takes lion's share of dirty money
The minister of Finance, Zafer Caglayan, appears to have pocketed the largest amounts from the scandal. According to the attorney general's evidence leaked to the Turkish press, businessman Zaraf gave the minister a 0,5 – 1 pct cut from remittances sent to Iran in exchange for gold imported from the country. Estimates indicate the remittances exceeded USD 80 billion with the indictment mentioning the minister took USD 150 million in bribes!
"Since the army was mighty strong there have been rumors about the children of Generals that have now been replaces by sons of ministers. Erdogan still speaks of an international conspiracy.  Prime Minister, Mossad put this money in the apartment of the governor of the Bank and the CIA called as the governor's wife and said "the greens are here". But is is logical for these things to happen as in your eyes it is moral not to drink alcohol, for male and female students to live in separate dorms, but you say nothing about the bribes" says respected political analyst Ergun Babacan.
Panic in the economy
The question is what will happen from now on as the Turkish government continues to rock. Already the Istanbul Stock Market general index and Turkish lira have dropped impressively in the last 3 days. On Thursday the index dropped 3.2 pct.
Rumors of revelations about Erdogan's son
There are rumors going around in Turkey that there is evidence of an economic scandal involving the Prime Minister's son, Bilal Erdogan.
For years the opposition newspapers have asked questions how Erdogan's son became a ship owner without money of his own and now has 6 vessels to his name.
In Ankara, Abdullah Gul met with Recep Tayyip Erdogan and reports suggest there will be developments after this meeting. Gul cancelled his planned tour of Turkish cities and Erdogan made an unscheduled trip to Istanbul.
Erdogan sets free main enemy of Fethullah Gulen
The news of the release of former 2nd Chief of the Turkish Armed Forces, Cevik Bir and five others accused on charges of planning a coup against the Erbakan government in 1996 hit Turkey like a storm. There is nobody tried in this case left in prison!
Cevik Bir is a key enemy of the Gulen guild and rumors claim that in the 90's he had sent Gulen a message that he will "finish him when he came to power". His release is seen as a message Erdogan is sending towards the Islamic guild that he will do everything in his power to fight them.
Fethullah Gulen, however, sent his own message to Erdogan from the US where he resides, saying "everyone should know their limits".
Finally, an interesting meeting was held between the leader of the Republican people's party and the US ambassador to Ankara. The Kilincaroglu – Ricciardone meeting lasted one hour.