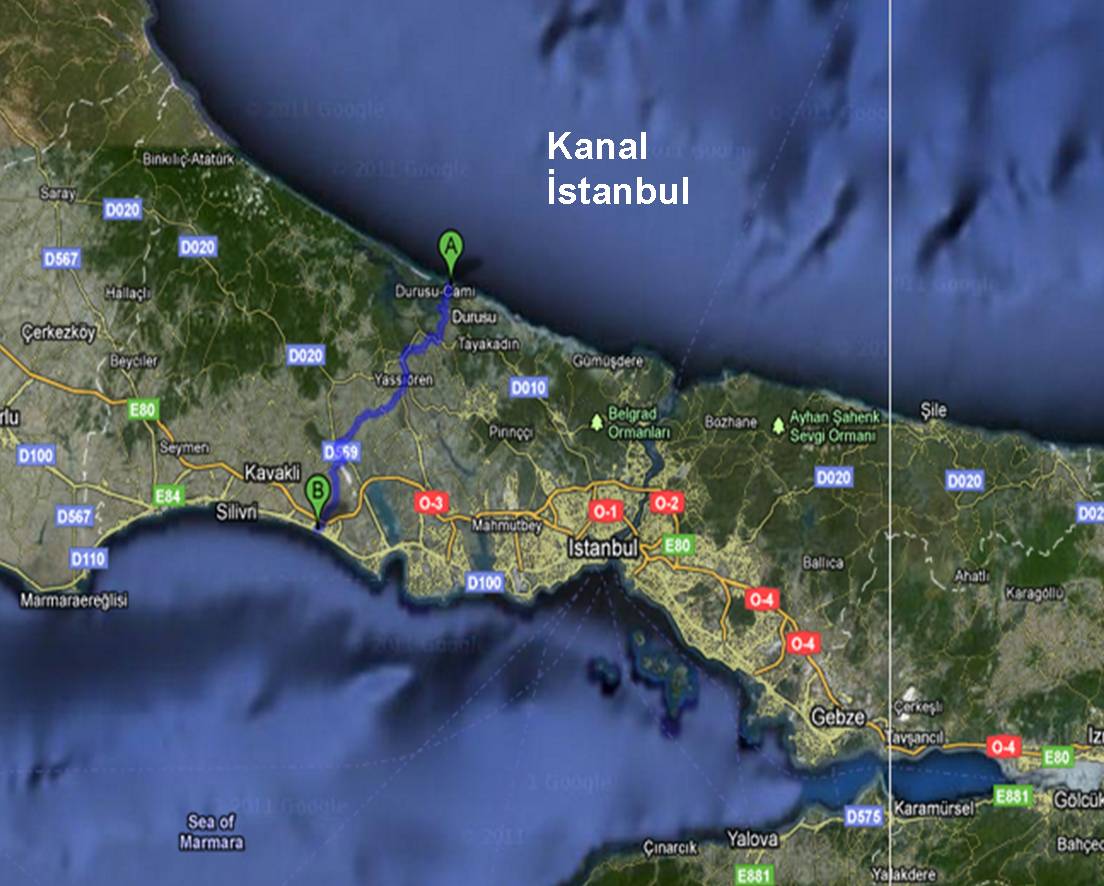 By Manolis Kostidis
Recep Tayyip Erdogan seems determined to build a channel in Istanbul, which is going to connect the Black Sea with the Sea of Marmara. Essentially it is going to be a second Bosphorus. The Canal of Istanbul will be called Kanal Istanbul.
The Turkish prime minister, in a speech at Brookings Institution, said that already run the tender procedure for the Kanal İstanbul and he expects a large turnout of domestic but also investors from abroad.
"The Kanal Istanbul will have a length 42 km and its design will overtake those of the Suez and Panama. The construction of this canal is substantially protecting the Bosphorus from the crossing of huge tankers of 200,000 tons. "
The project envisages the construction of a canal in Istanbul until 2023 and the cost will exceed $ 12 billion.
There is already information that the American firm MWH which manages the transits at the Panama Canal prepares to express interest and has already opened an office in Istanbul.
The big question is if the Montreux Treaty, which provides for the free passage of ships through the Bosphorus, will apply for the Kanal Istanbul.
One of the arguments which Ankara alleges is the fact that the Straits of Bosphorus have become shallower and have been significantly contaminated by the waste oil, so it is virtually impossible to increase the tanker traffic. Moreover, Ankara wants to reduce the environmental burden in the Straits, in order to guarantee the safety of navigation and to raise funds for the elimination of potential accidents from oil tankers.
Alongside with the construction of this canal, ships is not going to delay to cross the Straits so there will never be a need to build a pipeline that bypasses the area, such as the Burgas-Alexandroupolis.