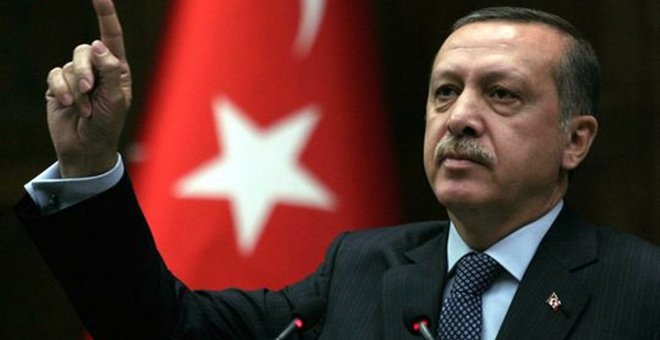 Ankara, September 30, 2016/Independent Balkan News Agency
By Manolis Kostidis
"They gave the islands to the Greeks then, they did not take advantage and today we face the difficulties"
Recep Tayyip Erdogan denies in his own way the Treaty of Lausanne, which defines the borders of the Turkish Republic and expresses his anger for the Atatürk regime that gave the Aegean islands to Greece.
In his speech to the mayors – in his palace in Ankara – he argued that "in 1920 they presented to us the Treaty of Sevres to convince us of the Treaty of Lausanne in 1923. And some tried to portray this to us as a victory", and wondered stressing: "but with the Treaty of Lausanne we gave to the Greeks islands, which if you shout from the Aegean coast, your voice will be heard across. Is this victory? There we still have islands that were our own. But we are still talking about the continental shelf, about what will happen at sea and in the air".
Turkish President even went further and claimed that "all who sat at the table in Lausanne did not exploited this treaty. But because certain people did not exploit it, today we face difficulties". He did not specify the targets of Turkey in the Aegean.
Erdogan argued that if the coup attempt succeeded Turkey would be worse off and said that "if the coup had succeed, we would be in a situation similar to that of the Sevres Treaty", without giving further details.
With the Treaty of Lausanne Turkey ceded the Dodecanese to Italy, as was dictated in the Treaty of Sevres.
Greece ceded Eastern Thrace, Imvros and Tenedos to Turkey.
Erdogan's speech is considered a settling of scores with the former regime. Two months ago however, the Turkish President had referred to the Treaty of Lausanne as the "cornerstone of Turkey".