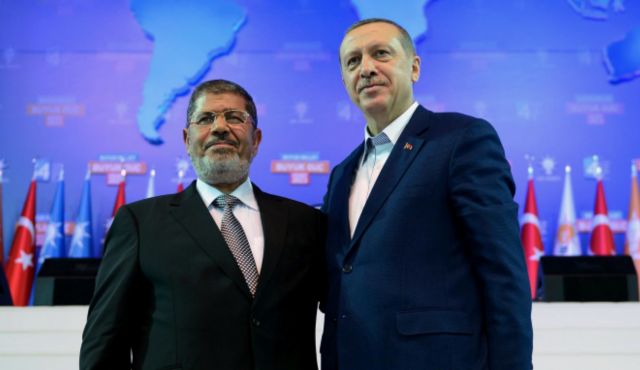 By Manolis Kostidis – Istanbul
Recep Tayyip Erdogan condemned the military coup in Egypt. "Popular will cannot be overthrown through undemocratic practices… Democracy can only be built at ballot box. What is happening in Egypt is the violence of the minority on the majority" Erdogan said.
The Turkish Prime Minister accused Western countries, saying "the West has still not managed to call this event a coup. The EU didn't speak of a coup and trampled its principles. There is no such thing as a democratic coup".
"Squares don't reflect the true picture of the majority. The ballot box is the test" the Turkish Prime Minister said.
Erdogan also accused the Union of financially helping Greece and not Egypt!
"In the last year the world did not financially support Egypt. Only Turkey and Qatar helped. At the same time the EU and IMF helped Greece, handing them financial aid of around 100 billion dollars. Is that fair? Greece has a population of 10 million and Egypt has 80 million. Greece still hasn't recovered despite the aid", Erdogan mentioned.
Egypt, in any case, isn't an EU or Eurozone member.
The Turkish Prime Minister failed to mention in his speech that during Morsi's time in office Egypt was not aided financially by S.Arabia or the United Arab Emirates. He only focused on EU member-states and the IMF.