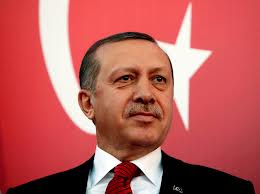 By Manolis Kostidis – Ankara
A poll conducted by Pollmark is showing some impressive results regarding the Justice & Development Party (AKP).
According to the poll, the AKP is supported by 51.9 pct of voters while the Republican people's Party (CHP) takes 25.5 pct, the Nationalist Action Party (MHP) 13.6 pct and the pro-Kurdish Peace & Democracy Party (BDP) is supported by 7.4 pct of voters.
Pro-government daily Sabah also publishes another interesting fact regarding the responses of the Turkish people to the Gezi park incidents which broke out May 31st and went on for about 3 weeks.
51 pct of Turks claim it "doesn't support protestors as their aim was to cause the government problems by creating episodes. 33.3 pct of the people "support protestors and their democratic right to protest".
Another striking answer is that given by 51.5 of those surveyed who said "the police did what it had to do" while 39.5 pct says "police used excessive force".
47.4 pct of Turks believe "foreign secret services and the interest rate lobby have played a part in the spread of episodes".
The data should be read with caution as the survey was conducted using a sample of 5000 people by Turkish company paid by the AKP.
On July 16th a different survey (by pollster Konsensus) showed the AKP drop 4 percentage points. According to the polling company, AKP got 47.1 pct, the CHP got 30,9 pct, the MHP got 14.6 pct and the pro-Kurdish BDP gathered 4.6 pct.
"If we consider that the only election in which AKP rates dropped was the 2009 local election, then we cannot rule out the possibility of this occurring again in the 2014 local elections" director of Konsensus, Murad Sari, had stated at the time.