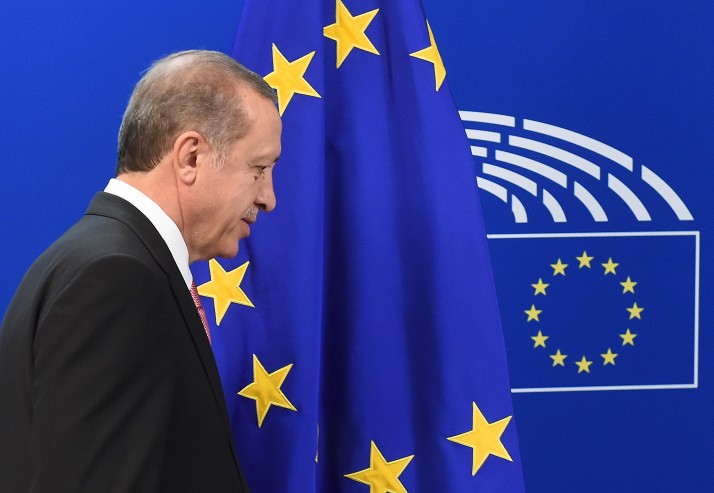 Ankara, April 7, 2016/Independent Balkan News Agency
By Manolis Kostidis
While the readmissions of refugees from Greece to Turkey have been "frozen" in the last few days due to bureaucratic delays, Recep Tayyip Erdoğan warned that if the EU does not respect what has been agreed, then Ankara will not keep its promises.
"The agreement of the readmission has specific conditions and procedures. If Europe does not keep its promises and does not take the necessary steps then Turkey will not implement the agreement. Everything will be done under the agreement and its terms", said the Turkish President in his speech at the academy of the Turkish police.
Ankara has signed an agreement with the EU, according to which it will receive financial assistance of EUR 6 bn with a possible lifting of the visa to Turkish citizens traveling in the EU. Turkey has promised to host 2.5 million refugees on its territory and has accepted the readmission of refugees and immigrants who have crossed on Greek territory after March 20. Always according to the agreement, Turkey will send an equal number of refugees to the EU countries.
Last Monday 202 refugees and migrants were transported by ship from Greece to Turkey but in the coming days no other boat was sent to the Turkish coast.
The flow of refugees towards the Greek coast has decreased dramatically and in the last 24 hours no refugee or immigrant has reached the Greek coast.
(Photo: politico.eu)