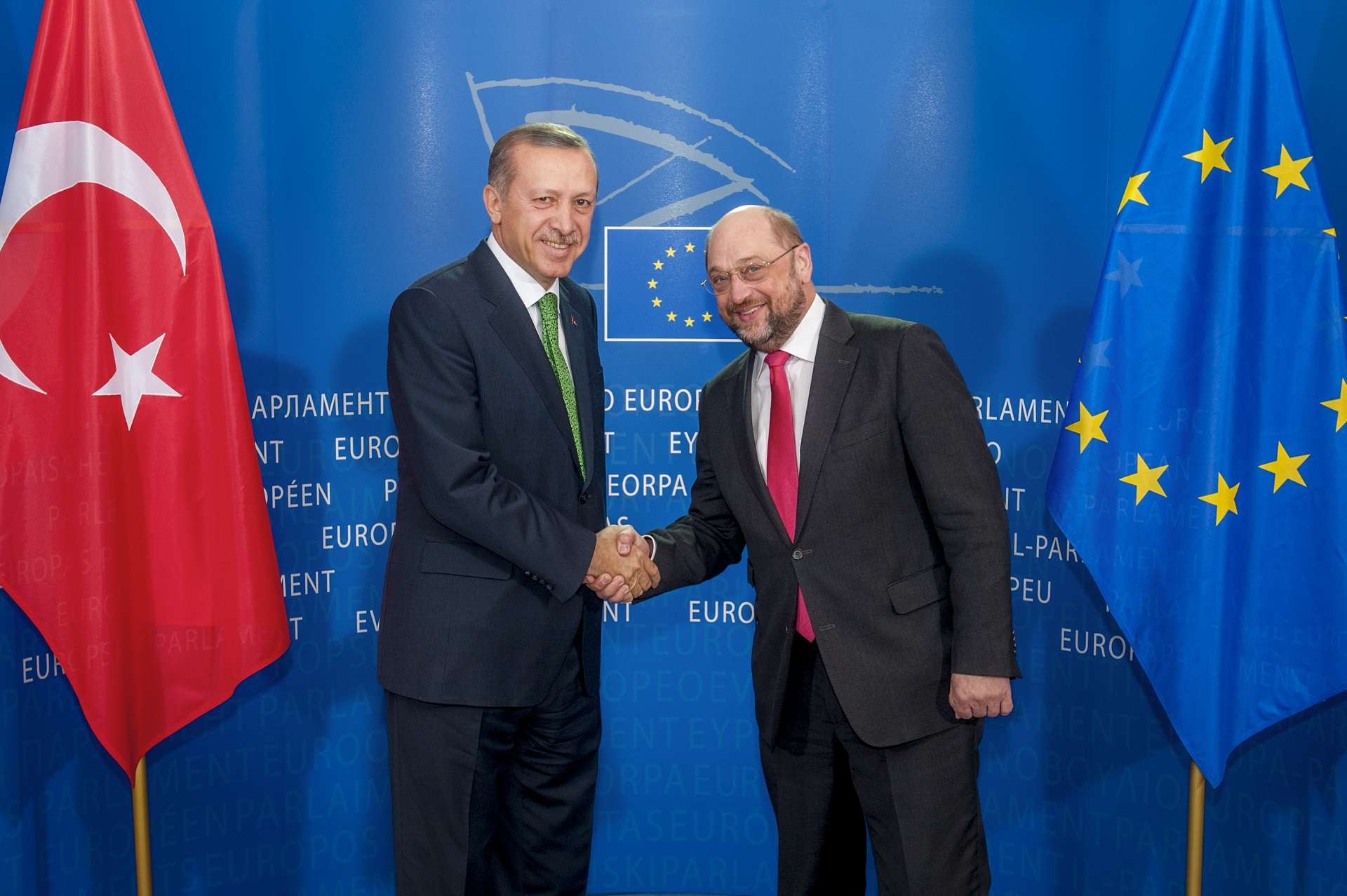 Ankara, October 5, 2015/Independent Balkan News Agency
Erdogan to meet with Junker, Tusk and Schulz
By Manolis Kostidis
Recep Tayyip Erdoğan is on an official visit in Brussels to meet with the presidents of all the EU institutions. His aim of all is to address the migration issue and the improvement of Turkey-EU relations.
The EU expects better recording of refugees, the improvement of conditions for return of refugees to their country of origin and dealing with refugee smuglers. The countries of Europe are preparing to redistribute the funds offered for refugees and are willing to provide at least EUR 1 billion to Turkey for hosting refugees. Turkey hosts about 2 million refugees from Syria.
On Monday and Tuesday Erdogan he will have separate meetings with the President of the European Council, Donald Tusk, the President of the European Commission, Jean Claude Juncker, and the President of the European Parliament, Martin Schulz. Later there will be a joint meeting of the four leaders. The fact that Sculz gives so much importance to meeting with Erdoğan is seen in his move to postpone his trip to Strasbourg to participate in the plenary of the European Parliament, in order to remain in Brussels on Monday
Ankara expects clear positions from the EU on migration, as Turkish diplomats say that so far has not heard a clear position in Europe for the final solution of the issue. However, the Turkish government does not expect only financial help from Europe, it might also push for the issue of Syria and more specifically Assad's future, who Erdogan calls a dictator and wants his immediate departure from power.
Also on the table will be the turkish proposal to establish a "buffer zone" inside Syria. The EU does not favour this proposal and the German Chancellor Angela Merkel had said that "such a zone without security could cause more slaughter than that of civilians in Srebenica".
EU is expected to exert pressure on Ankara on the process of solving the Kurdish problem, which has reached an impasse.
Erdogan's meeting with European officials is important for another reason as well. That being the fact that in about 10 days is expected the announcement of the progress report on Turkey's accession course in the EU.