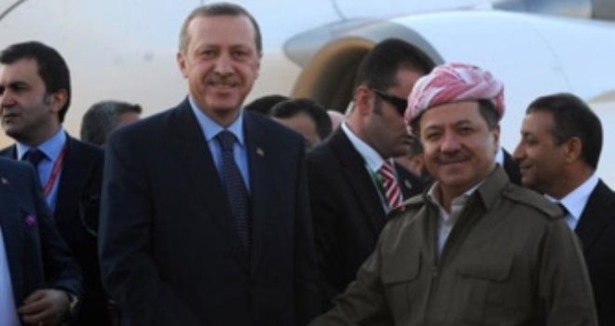 By Manolis Kostidis – Ankara
Turkish Prime Minister Recep Tayyip Erdogan met with northern Iraq leader Masut Barzani in Diyarbakir, southeast Turkey. In a speech to the Kurdsish population of the area, Erdogan called for an end to fighting between the PKK rebels and the Turkish army.
"How could the Turk and the Kurd be divided? They shouldn't and they won't be any more" Erdogan stated.
"There is no room for discrimination in the new Turkey (…) Kurds, Arabs, Turks, Alevis, Sunnis, Shiites, women wearing headscarves or not, are all first class citizens" he continued.
Barzani's visit to the area is considered historic as he hadn't been there for 18 years, as were the messages he sent to Kurds living in the area for the reconciliation of Kurds and Turks. The visit was taken so seriously by the government that Foreign Minister Ahmet Davutoglu altered his schedule to meet with him.
"My request, on behalf of my Kurdish and Turkish brothers, is to support the peace process. I want to tell them we support the peace process with all our powers" Barzani said.
Long live the Turkish-Kurdish friendship. Hooray peace" Barzani said at the end of his speech, when he also spoke a little Turkish.
Ankara supports Barzani in the Kurdish issue resolution process as a counterweight to the influence of Ocalan on Kurds as well as to avoid the establishment of an autonomous Kurdish state in northern Syria.
Turkish newspaper Taraf revealed TPAO – the Turkish oil company – in cooperation with US companies will begin searching for oil in five areas in northern Iraq.