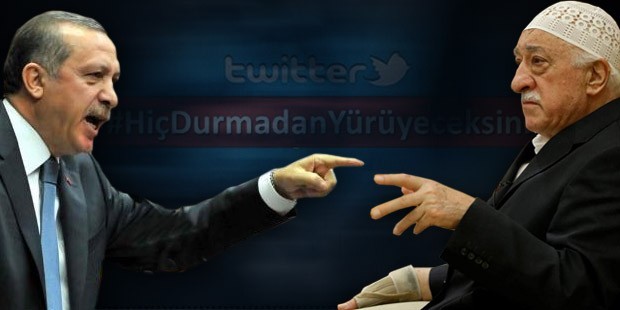 The opposition warns the Turkish President
By Manolis Kostidis – Ankara
There is concern in the Turkish economic team as well as the money markets for the the "economic war" between Recep Tayyip Erdogan and the Islamic order of Fethullah Gulen, and efforts of the Turkish president to bankrupt "Asya Bank", which is owned by the order.
The Turkish President in his speech to the Union of Industrialists of Turkey (TUSIAD) stated that "Asya Bank is already a bankrupt bank and survives with borrowed money". The statement of the president of Turkey is seen as a clear interference in the finances of the country, particularly in the work of the SEC, which is an independent authority and allows the operation of the said bank.
The leader of the Republican People's Party, Kemal Kilitsntargolou, sent a letter to Erdogan and warns him that "with such statements he can lead to the bankruptcy of a bank and Turkey will face a financial crisis like that of 2001, when major financial institutions went bankrupt".
The Turkish president and his team argue that Gulen's order, in December 2013, attempted to overthrow the government with revelations of financial scandals of Erdogan's son and his ministers'.
Erdogan does not seem to care about the warnings of the opposition, since he also spoke against the international rating agencies. "Look at their ratings. How do you give these points. You give 6 points more to a bankrupt country. Can that happen? We have more growth than Germany. These are actions aimed to overthrow us; having failed to do so politically they are attempting to do it economically. We score the way we want to. We did not reach this level together, we did it by ourselves".
The Turkish president went so far as to characterise the demonstrations in Gezi as "an attempt by foreign interest to overthrow the Erdogan government. Look at what happened in Egypt, what happened in Ukraine. The same would have happened if we had not demonstrated our determination in those events", he said.