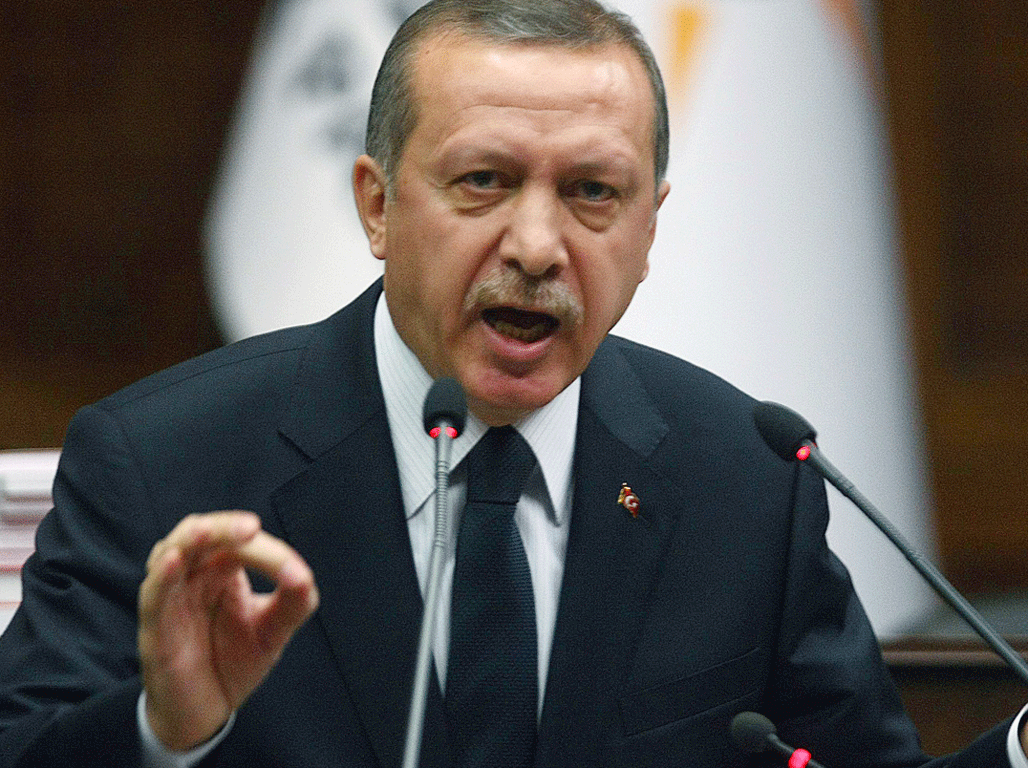 Ankara, December 16, 2014/ Independent Balkan News Agency
The Turkish President supports the arrests of journalists
By Manolis Kostidis
EU criticism on Sunday's arrests as part of a police operation in Turkey was not left unanswered by Turkish President Recep Tayyip Erdogan.
"They call for freedom of the Press, but the arrests have nothing to do with freedom of the Press. Moreover we do not care what the EU says. Whether they accept as a member or not it does not concern us. Please keep your comments to yourself", said the President of Turkey.
Erdogan also stressed that "the EU should not think they have the right to intervene in acts and actions of the Turkish police and judicial authorities, against entities that undermine our national security. They should mind their own business".
The EU had described the arrests of journalists as "unacceptable attack on Press freedom".
On Sunday, 32 persons were arrested, among them 20 journalists of opposition newspapers. What came as a shock were the arrests of the director of the newspaper Zaman, Ekrem Dumanli, as well as members of the Media group Samanyolu. Most of the arrestees are considered to be members of Islamic Hizmet movement led by the preacher Fethullah Gülen.
The arrests are seen as an escalation of the battle between Recep Tayyip Erdogan and Fethullah Gülen.
Gülen's movement, which until 2013 was an ally of Erdogan, was accused last year by the Turkish president (Prime minister at the time) and the Turkish government, for acting as a "parallel state", since around this time last year a war broke out between them, which was caused by the revelation of the kickbacks scandal that implicated Erdogan's close circle in the AKP, as well as his family.
A few months ago, thousands of police officers and prosecutors were removed, in an attempt to "cleanse" the Police and the Judiciary from the influence of Gülen, who still lives in the US.