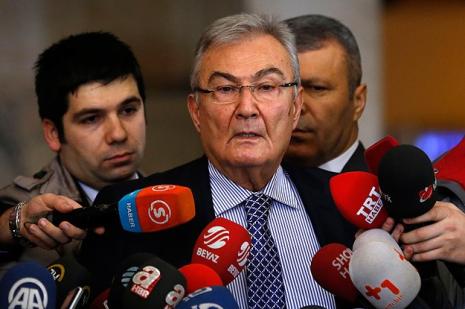 By Manolis Kostidis – Ankara
The turkish public is shocked by a new recording that was posted on YouTube.
In the recording Erdogan appears to having given the order himself for recording and transmitting the "sex tape" of the sexual relationship of the former president of the Republican People's party, Deniz Baykal (photo). After the publication of the video, Baykal had been forced to resign.
The recording allegedly featuring Erdogan is not the wiretap of a telephone conversation, but rather one can hear the conversations between Erdogan and his associates, in which he states that they must find Baykal's tape.
"We need proof of this tape. You have a camera inside the house; we might need something from that", Erdogan appears to be stating.
Later on in the recording, in the conversation that follows, it is being understood that it is Erdogan who controls the images in Baykal's "sex tape".
The sound from the recording is not clear and everything is heard as if from a distance.
The Turkish Prime Minister states that all these are products of montage and have nothing to do with reality, pointing out that he had intervened "in order for the video to be withdrawn from the internet".
Erdogan had stated in 2010 that the video did not concern Baykal's personal life, since it was not about his relationship with his wife and was supporting its publication. "This is a public matter, you should have been more careful of the work you did with your hips", he was screaming at the time during his supporters' rallies.