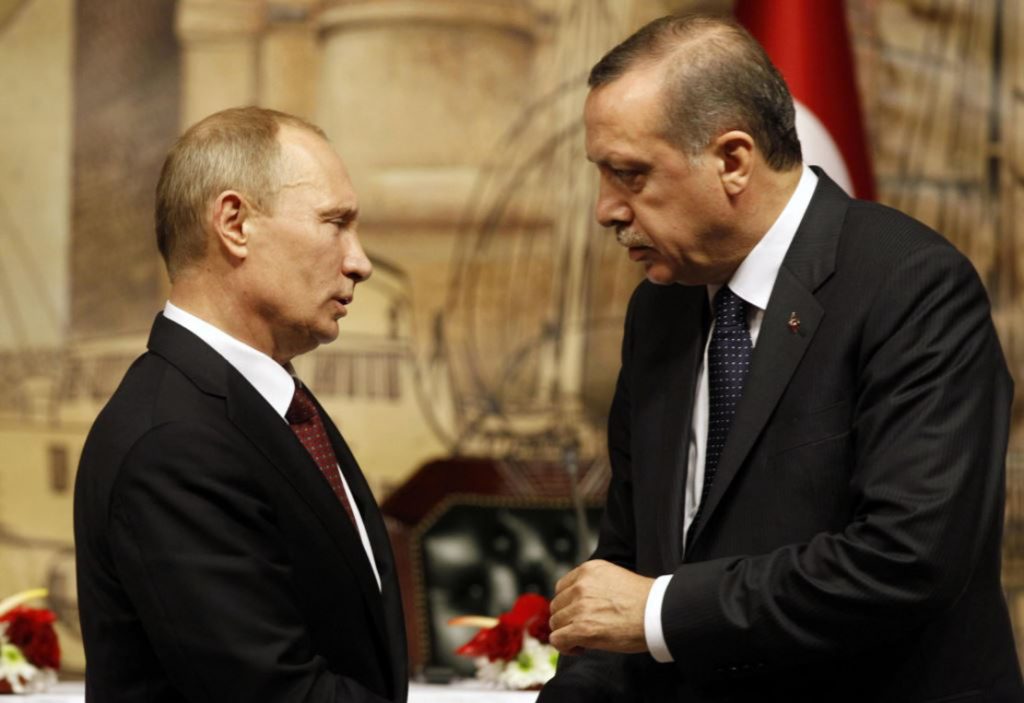 Ankara, June 27, 2016/Independent Balkan News Agency
By Manolis Kostidis
Turkey is changing its foreign policy
On Monday afternoon, in a surprise announcement, the Kremlin announced that Recep Tayyip Erdogan sent a letter to Vladimir Putin in which he apologized for the shooting down of the Russian warplane in November 2015, in the border region with Syria
In the letter Erdogan "expressed his deep sorrow and condolences to the relatives of the pilot", said the spokesman of Vladimir Putin.
According to the announcement, Erdogan states that he "will do what it takes to improve relations between the two countries". the Turkish President says Turkey has never had the desire or intention to shoot down an aircraft belonging to Russia and stressed that "criminal investigations have been launched against the Turkish pilot who is accused of murdering the Russian pilot".
The representative of the Turkish presidency Ibrahim Kalin confirmed the contents of the letter and said the two sides agreed to make joint efforts to resolve regional crisis and cooperation in combating terrorism.
Both Ankara and Moscow want some time to normalize their relations, but Putin had made it clear that he required explanations for the incident.
Due to the russian sanctions, Turkey counts huge economic losses, since from the 4.5 million Russian tourists who normally visited Turkey, this year the number dropped to just 100,00, resulting in many five-star hotels closing.
In parallel, construction works of the Akkuyu nuclear power plant that is being built by Moscow have stopped, causing concern for the energy independence of Turkey.
Moscow also wants to lift the embargo on agricultural products it has imposed on Turkey, as well as putting the Turkish Stream gas pipeline back on the table.
The two countries might also reduce their disagreement on the issue of Syria, with Turkey concerned on the possibility of a Kurdish state. It is indicative that in recent months that no Turkish officer speaks of the removal of Assad from power, as they did in the past.
Political analysts point out that the next steps in smoothing foreign relations might be with Egypt and Syria, with Erdogan laying the blame of his own leadership policy to Ahmet Davutoglu, who resigned as prime minister a few weeks ago at the request of the Turkish president.