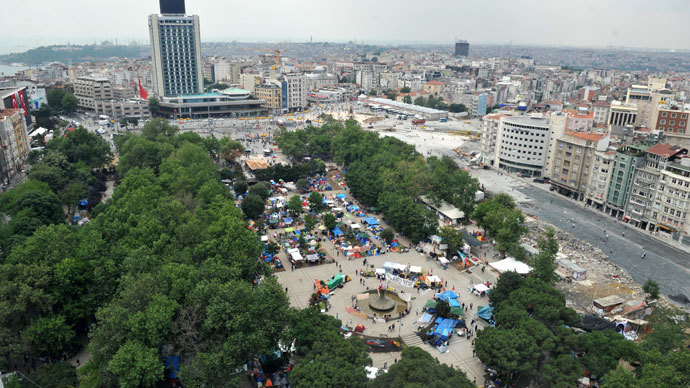 By Manolis Kostidis – Ankara
It is like it was yesterday. It was May 31, 2013 when the violent episodes broke out between the protesters and the police in the Gezi park, in Istanbul .
Immediately after that, the anti-government protests spread throughout Turkey as police violence knew now limits, with Erdogan calling the protesters "terrorists, looters, etc.".
A simple ecological in nature reaction to the taking down of the trees in Gezi park, in order not to become a shopping center as Erdogan wanted, had been converted to the biggest anti-government demonstration of all times in Turkey.
But the government that has postponed the construction of the shopping center continues to react in exactly the same way as in 2013, against the people who want to honor the eight victims and the more than 8000 injured of the street battles.
The Erdogan government has mobilized 25,000 police officers in Istanbul with 50 armored vehicles to prevent the peaceful protest in Taksim Square. Many police officers came to Istanbul from Trabzon, Konya, Mersin, to take part in the prevention measures.
Access to the park has been banned, the ferries' schedules have been canceled, so as to prevent passage from the Asian to the European coast where the park is.
Thousands of Turks are planning to head to the park today and everyone wishes that there will be no major incidents.