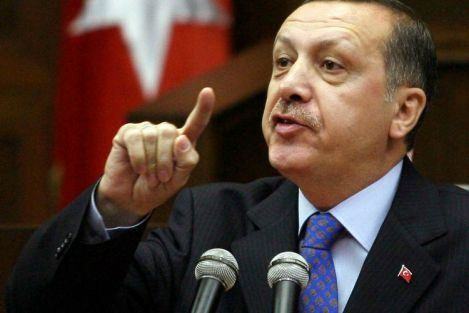 "Gulen is like Ergenekon", states the Turkish prime minister
By Manolis Kostidis – Ankara
Recep Tayyip Erdogan likened Gulen's order with the parastate organisation Ergenekon and brought a new aspect in the "war" with his, up until recently, close friend and colleague Fethullah Gulen.
The leader of the order of Hizmet however is ready to fight back and is preparing his counterattack with a major interview in the newspaper Zaman that will be published today.
Erdogan may have called the 15-year-old Berkin Elvan, who died last Tuesday, a terrorist, raising the political conflict in Turkey, but the President Abdullah Gul differentiates his position and calls on "the politicians to avoid words and actions that will bring discord to the country". This statement was considered a warning to Erdogan that even inside the AKP there are elements who consider the raising of political tension dangerous.
An opinion poll however, that was conducted on behalf of the government, shows that AKP's percentage is 49.2%, that is the same percentage with the one the governing party had gotten in 2011.
In Izmir, Erdogan was very annoyed by a woman who performed an indecent gesture at the time of the arrival of his convoy inside the city.
The Turkish prime minister stated: "This is the work of the main opposition. This is what it does. I would have understood if she was a man, but it was done by a woman. How can you as a woman do such a thing", he stated from the step of his electoral gathering in the city.