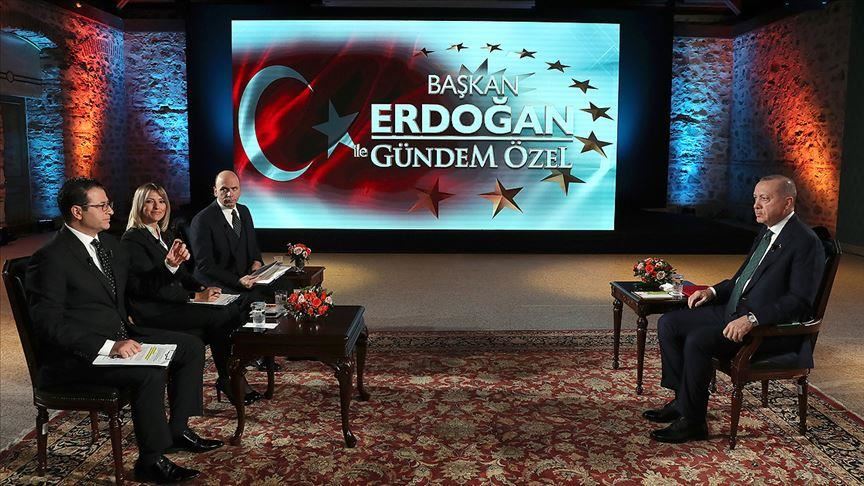 "We'll soon take off"
In a televised interview with the AHaber television channel, Recep Tayyip Erdogan announced that Turkey would soon begin seismic researches and drilling operations in areas regarded as Turkish Continental Shelf according to the agreement with Libya. This includes the area east of Crete and south of Kastellorizo!
"These agreements will have protected the rights of Turkey and Libya in the Mediterranean. We have made it very clear that we will not allow any unilateral actions against Turkey. During the recent NATO Summit as well me and my staff told that to Mitsotakis and his partners. They might have some expectations, but everything we do here is in accordance with international law", Erdogan argued.
"Now, Turkey constitutes the northern part of the border here and Libya the southern part. These are Continental Shelves. We can say that here we can conduct our seismic researches. And after our seismic researches, we can also commence drilling operations here", Erdogan said pointing to the area south of Kastellorizo
The Turkish President also proceeded to an indirect call to international research giants by saying that "whatever happens, we will continue our work in this area for the benefit of our people. With the help of God, we will begin here very soon our seismic researches and drilling operations.
We are being informed of some companies discovering hydrocarbon sources. Maybe we can take with us some of those powerful international research companies. And that will be the result of our talks with Sarraj. The more powerful those companies are, the greater the investment and the easier it will be for us. /ibna