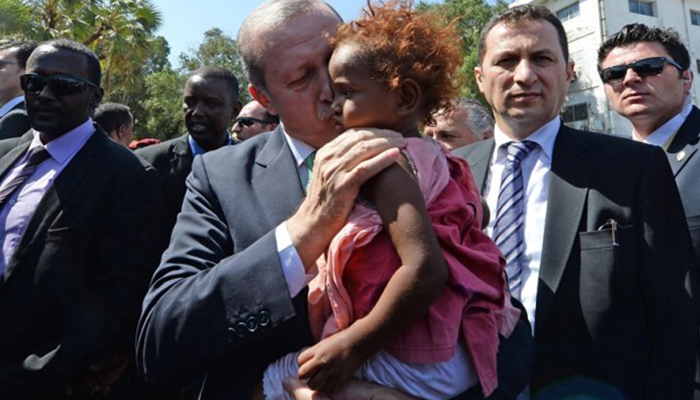 Turkish President Recep Tayyip Erdogan has completed a tour of three countries in Africa, Tanzania, Mozambique and Madagascar returning back to Ankara on Thursday morning.
Erdogan's usual visit to African countries has multiple aims.
His primary aim is to promote Turkish construction companies so they participate in infrastructure projects of the African continent countries that are considered to show increased levels of development.
Meanwhile, the Turkish President wishes to continue the significant presence of Turkish Airlines in Africa as it is the company that connects the continent with the rest of the world via 51 destinations that go through Istanbul.
Recently Ankara's aim is to strengthen Mozambique and obtain gas for the commercial exploitation of gas fields and the construction of LNG plants by Turkish companies.
In Madagascar Erdogan promised to strengthen the tourism sector through Turkish Airlines something which he also did in Tanzania.
Erdogan's visits to Eastern Africa are the continuation of a tour he began in the African continent  in the past and constitute concrete evidence of a will to proceed with enlargement and expansion of cooperation in the framework of a common policy in Africa. In 2016 he visited Nigeria, the Ivory Coast and Guinea.
In all the countries Erdogan visits he calls for the closure of schools of Fethullah Gülen's Islamic Hizmet movement  which Turkey classifies as the terrorist organisation FETÖ. The strong presence of these schools previously supported by Turkey itself, now annoy the Turkish president and the Turkish government.
In the economic sector, however, Turkey is following China's example and is trying to make an opening in Africa for the exploitation of natural resources and its participation in the region's development./IBNA