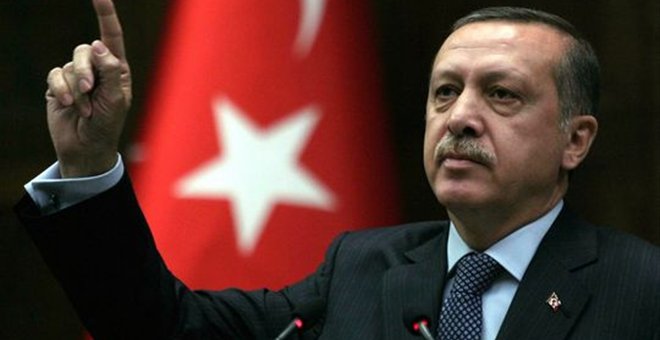 By Manolis Kostidis – Ankara
Recep Tayyip Erdogan's new aide, journalist Yigit Bulut, was one of the government's strongest critics as a columnist for newspaper Vatan.
He believed the Erdogan government applied the wrong financial policy and also disagreed with the way Erdogan executed his policies.
Within a few years Bulut became an Erdogan supporter. He went as far as claiming "some people want to kill Erdogan. I believe there are ongoing efforts to murder him through telekinesis and other methods".
The Turkish Prime Minister appeared satisfied by Bulut's successive positive comments and references to "magical" conspiracy schemes against him that he appointed him an adviser, a post the journalist accepted of course.
Bulut is now accused of making a huge U-turn, as Sol newspaper writes. Bulut answers "maybe in the past some people deceived me" and says he is now "ready to die for Erdogan"!
Bulut's odd comments seem to limitless. He recently stated "I accepted the adviser role with the Prime Minister's respect and the help of God. Why should I resign from the superior position I enjoyed in the media? If necessary, I would die for Erdogan. There are millions of people like me".
Turkish newspaper Sol says "Bulut was appointed advisor as a reward for his flattering comments and now he is trying to secure that position saying he is willing to die for the Prime Minister".
Many Turkish journalists are worried about the sort of "advice" Bulut would give Erdogan.
Hurriyet columnist Ahmet Hakan strongly criticizes Bulut saying "he doesn't talk like an advisor of a democratically elected Prime Minister but more like a bully. Instead of talking about life and survival he says he will die and refers to possible murder plans"!