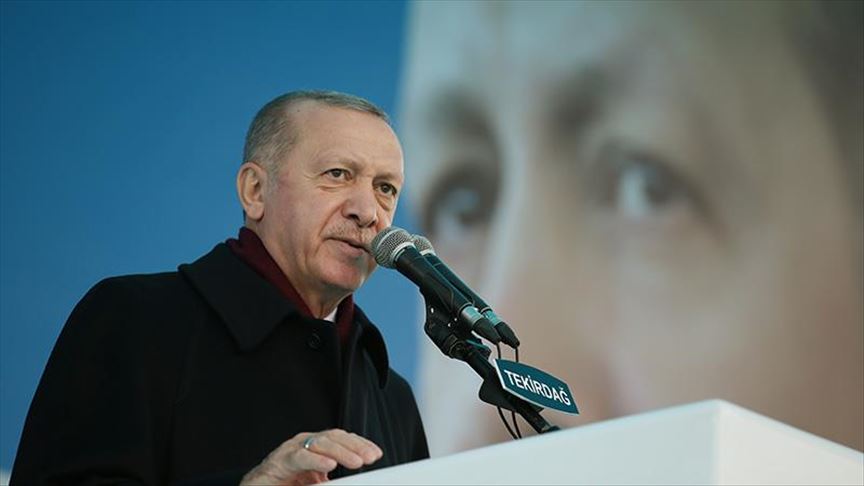 Turkish President Recep Tayyip Erdogan addressed the congress of the Justice and Development Party in Tekirdağ (Redestos), where he stated that Turkey's commitment to achieve its 2023 goals, 100 years since the founding of the Republic of Turkey, has become necessary as never before.
Erdogan noted that there is a Turkish state which, with its honest stance in foreign policy, makes the region and the world listen to it.
After noting that a critical process is underway in which all the scenarios of evil are being realized from those coveting the homeland to those trying to sow hatred among the people, Erdogan stressed that they had played and lost.
"Turkey's commitment to achieving its 2023 goals has become more necessary than ever", he said.
Stressing that a new era of economic and justice reforms has begun, Erdogan said that "positive market mobility has kicked off. I call on domestic and international investors to make new investments. Our preparations for the new reform package continue".
"We are starting a new period of reforms in the economy and justice in our country", said the Turkish President, noting that priority will be given to the immediate reduction of inflation to single digits, adding that his government is launching a "new campaign focusing on stability, growth and employment".
Without elaborating, Erdogan also said that those who tried to meddle with Turkey through guardianship, terror, coup, political and social chaos also attacked the state's economy.
"We are experiencing a period in which the fate of the [ruling] AK Party and the nation are embedded", the Turkish President concluded. /ibna