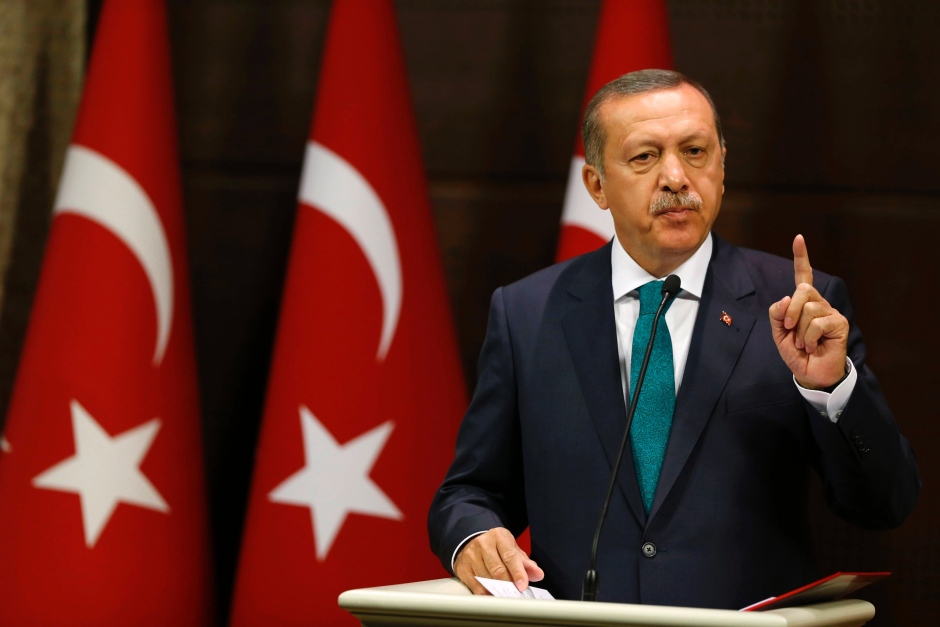 Ankara, July 13, 2015/ Independent Balkan News Agency
By Manolis Kostidis
Commenting the developments in Greece, Recep Tayyip Erdogan accused Turkish opposition for having placed their hopes on SYRIZA in Greece.
The Turkish President, after arguing that in the last 12 years Turkey has achieved much on the issue of economy, said that "what is happening in the neighbouring country has its value. Some in our country had fostered hopes and were calling them to their rallies. But the governance of the state is not simple, but needs continuity and consistency. You can't achieve anything with blank ammunition".
Erdogan also said that took over the governance of the country, Turkey was indebted USD 23 billion to the IMF, while today, he argued, Turkey has come to the point of lending money to the IMF.