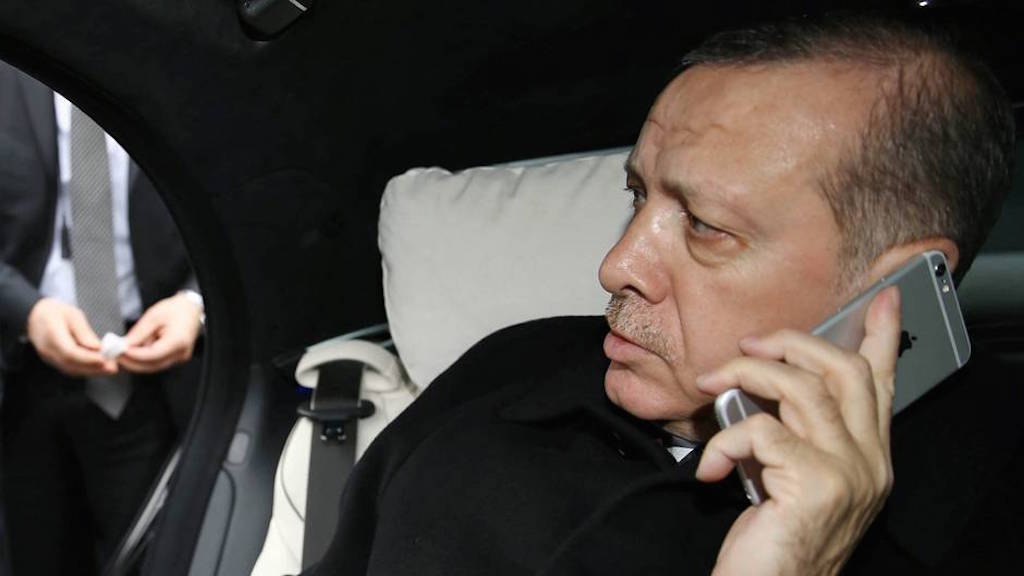 A presidential source told Anadolu news agency that late on Monday night the Turkish President Recep Tayyip Erdogan spoke to the Palestinian leader Mahmoud Abbas by phone.
Their talk revolved around the Monday opening-relocation of the American embassy in Jerusalem and the ongoing violence between the Israelis and Palestinians due to the move, especially on the Gaza-Israeli border.
Anadolu reports that "Erdogan condemned the attacks and wished Allah's mercy to all martyrs."
Over 50 Palestinians have been killed by Israeli army gunfire and more than 2,000 thousand have been injured over the past couple of days "during anti-occupation rallies"
"Last week, the Israeli government said the ongoing border protests constituted a 'state of war' in which international humanitarian law did not apply."
The reactions were immediate
Abbas lashed out at the U.S. after the deadly incidents, has called for a three days of mourning and stated: "This is not an embassy, it's a US settlement outpost, before that, we had an Israeli settlement outpost with the American support but now we have an American settlement outpost in East Jerusalem."
The Palestinian protests will be continued on Tuesday, too as the culmination of the 'Nakba' commemoration is near. However, international media are reporting that the UN Security Council is set to discuss what happened in Gaza, amid growing concerns over what will happen next.
Euronews writes that "The Palestinian ambassador to the UN has requested a special session of the UN Security Council urging the international community to intervene."
Furthermore, Reuters international news agency reported late on Monday night that according to the Turkish government spokesman, "Turkey called for an emergency meeting of the Organization of Islamic Cooperation (OIC) this week (…) after Israeli forces killed of dozens of protesters in Gaza". … / IBNA