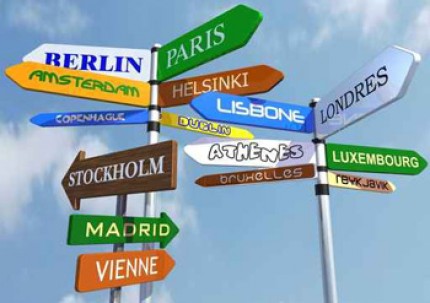 Sarajevo, July 5, 2016/Independent Balkan News Agency
By Mladen Dragojlovic
Students from BiH who will the chance to join the Erasmus+ program, will have new experience and the possibility to study at various universities across the EU. A group of them recently was informed on what they can expect on these universities.
The Head of the EU Delegation to BiH and EU Special Representative, Ambassador Lars-Gunnar Wigemark emphasized the importance of educated young professionals for any country, let alone BiH.
"I would like to meet with you when you return and I hope you'll come back. I also hope that you will take advantage of this experience and pass it on to your friends and other young people in BiH. This is a great opportunity and I'm proud that we as the EU have such educational programmes. I myself participated in similar programmes and would not be here today if I had not", Wigemark said.
Erasmus + Action Credit mobility offers students enrolled in the Western Balkans universities an opportunity to study one semester at one of the universities in the EU, while Erasmus Mundus Joint Master Degrees and Joint Doctorates offer full Master or Doctoral cycles at one of the EU universities. Helene Skikos, Policy Officer and Western Balkans coordinator at DG Education and Culture used the opportunity to underline the EU's commitment to BiH and the Western Balkans in general. She emphasized that program was launched in the '80s, some 30 years ago.
"Back then it was only within the borders of the EU, but it later expanded. Now we have a generous budget for the Western Balkans. Our annual budget is more than 20 million euro for the Western Balkans", Skikos emphasised.
Representatives of the Alumni organisation Erasmus Student Network (ESN) shared some useful tips and tricks that could help the next generation of the Erasmus students start their new experience with ease. Berina Sabanovic, the ESN representative, describes her Erasmus credit mobility exercised in Italy as 'a life changing experience. She said that Erasmus exchange has opened new horizons for her.
"Not only metaphorically, since after completion of my Bachelor studies now I have been awarded the Erasmus Mundus Joint Master Degree scholarship", Sabanovic said.
The Erasmus+ Program runs from 2014-2020 and supports activities in education, training, youth and sport across all lifelong learning sectors including higher education, further education, adult education, schools and youth activities.