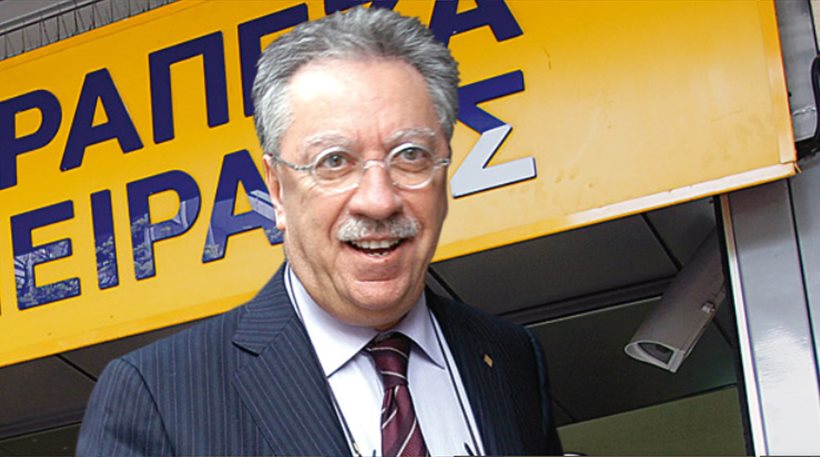 Athens, July 21, 2016/Independent Balkan News Agency
By Zacharias Petrou
The executive chairman of Greece's largest lender, Piraeus Bank, Michalis Sallas, announced that he intends to step down from the management of the bank.
Sallas is stepping down in order to assist the restructuring of the board of directors of the Group. The Board of Directors was reconstituted as a corporate body and elected Professor Mrs Charikleia Apalagaki, as interim ahairman of the Board of Directors, until the election of the new ahairman of the BoD.
Michalis Sallas was later declared the bank's honorary chairman during an extraordinary board of directors' meeting.
The resignation of Sallas signifies the end of an era in Greek banking. The head of Piraeus Bank transformed the institution from the loss-making firm it was 25 years ago into the country's largest bank.
Piraeus staged almost twenty mergers and acquisitions over the last 25 years to become the country's largest bank.
Piraeus went from a 0.1 percent share of the Greek banking industry it had in 1991 to today's 30 percent share, boasting 90 billion euro in assets and employing more than 20.000 people.
Piraeus Bank has played a crucial role in the restructuring of the Greek banking system, and supported the business community thus contributing to economic growth.
Sallas stated: "…it is obvious that, after the completion of the last recapitalization, a new corporate and economic environment has emerged for the banking system and also for Piraeus Bank. In this new environment, the experience of senior executives, but mostly the dynamism of younger management is required, who will bear the responsibility to lead the Bank in this new era".  
It is noted that, according to latest information, about 20 individuals on the boards of the four Greek systemic banks are likely to be replaced following tests being conducted by the Hellenic Financial Stability Fund.