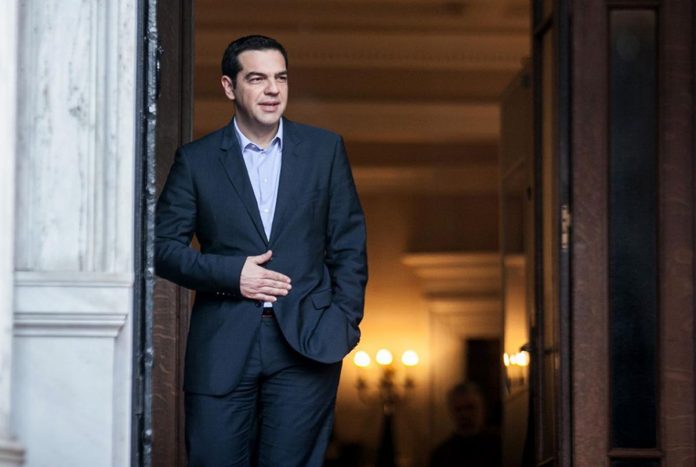 Athens, August 24, 2016/Independent Balkan News Agency
By Spiros Sideris
With equitable development as the central position will form the government's economic policy in the coming period, while both it (equitable development) and overall coordination and planning of government work were the subject of Tuesday's meeting, under Prime Minister Alexis Tsipras at the Maximos Mansion.
According to government sources, in view of the TIF, each ministry will prepare a report and planning to organize the intervention of the prime minister who will present in detail the government's economic policy.
Tsipras will also make an evaluation of government work, while the pillars of economic policy will be development and society.
In the meeting was also discussed the legislative work of the government for the coming period, with the bills of the Ministries of Education, Social Welfare, Industry and Justice.
Other issues concern the second evaluation and preparation of the negotiation, as well as issues concerning the acceleration and coordination of government work on investments.
Especially for the second evaluation, according to the same circles, it is estimated that this will be easier than the first and on schedule, while in terms of the prerequisites the same circles indicate that these concern open issues from the first evaluation.
In the meeting there was also a briefing on the prime minister's international contacts, both in regard to strategy for the evaluation and negotiation, and in terms of the Summit of the Mediterranean countries and the Meeting of European Social Democratic leaders in Paris.