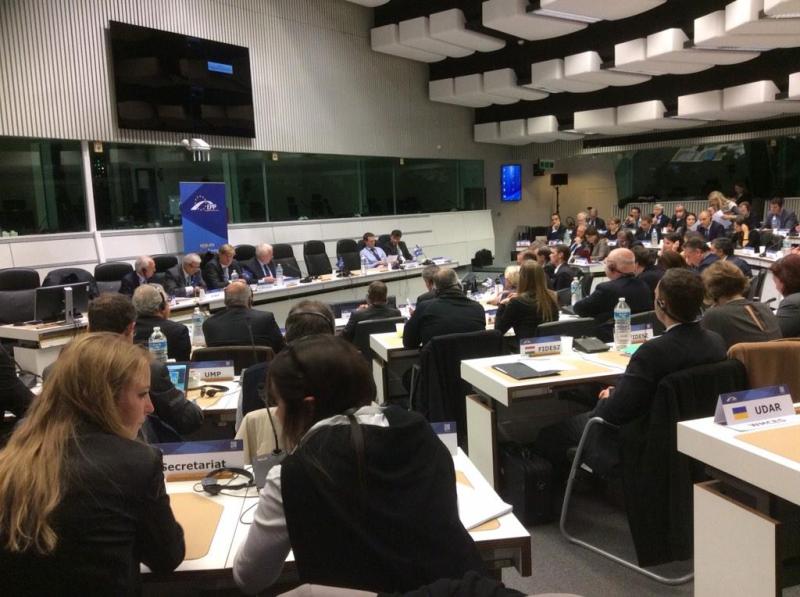 Tirana, November 19, 2014/Independent Balkan News Agency
The European People's party (EPP) has adopted a resolution on Albania, where it expresses its "deep" concern about the political developments in the country.
EPP says that it's worried about the repeated violation of the law by the governing majority. It expresses its concern about what it considers to be a practice of the purchase of votes by the Socialist Party, mentioning the case of the partial local elections in Korca. EPP refuses the amnesty that the majority announced through a law voted in parliament for several crimes, which also included the case of Korca.
In the 11 points resolution, EPP expresses its regret about the fact that the administrative reform was implemented in a unilateral manner, something which according to it, is a concern for election fraud.
Through this resolution, the EPP says that it's "alarmed about the massive lay offs, about the government acts in controlling institutions and it demands consensus for all-inclusion for the reform in justice".
EPP also condemns "the physical assaults and life threats carried out in parliament by majority MPs with criminal records against opposition MPs".
On the other hand, EPP also expresses its full support for the political action of the Democratic Party and demands from the European Commission to closely monitor the "worrying developments in Albania".
European People's Party is the largest formation in the European Union and it has the largest group in the European Parliament. Part of it are leaders from influential countries within the EU, such as chancellor Merkel, president of the European Commission, president of the European Council and the new Enlargement Commissioner. /ibna/