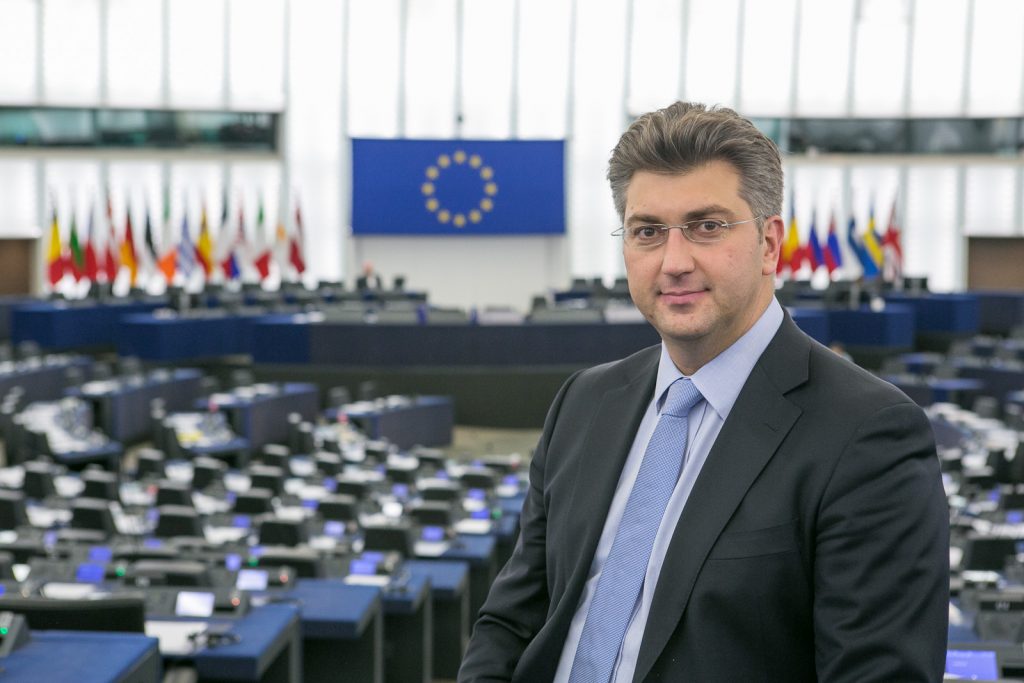 Belgrade, September 6, 2016/Independent Balkan News Agency
By Milos Mitrovic
European People's Party (EPP) has postponed the affiliation of Serbian Progressive Party (SNS) led by prime minister Aleksandar Vucic. The reasons for the delay are not clear, but media speculate that this was the result of the lobbying by the Croatian ruling party.
Namely, Croatian Democratic Community (HDZ), which is an EPP member, could be affected by SNS membership on the eve of the general elections in Croatia on Sunday. Serbia, including SNS, were the subject of the furious electoral campaign in Croatia, and opposition leader Zoran Milanovic has stressing that HDZ would find itself in "nice company" if SNS enters EPP.
According to Milanovic, SNS is an ultra-nationalistic "chetnik" party.
And the news about the delay were confirmed today by HDZ leader Andrej Plenkovic (photo). But Plenkovic rebuffed the speculation that the postponement was done in order his party to score better result on Sunday's election. "I received that information yesterday. This was the decision made by EPP Presidency", Plenkovic told N1 television.
He denied that HDZ was lobbying for keeping SNS out of the club, explaining that decision making process within the EPP is being made via consensus.
Plenkovic refrained from answering whether SNS entry into EPP would harm his party on Sunday; instead, he recommended journalists to ask EPP president Joseph Daul who would attend HDZ convention on Thursday.
At the same time, Zoran Milanovic continued with his harsh comments on SNS. This is not a "civilized European party… These people are negative. From my perspective, he is not the representative of civic Serbia", he said alluding to premier Vucic.
Serbia was at the focus of Milanovic's social-democrats campaign. He accused current Croatian government for failing to stop Serbia-EU accession negotiations over Serbian law on universal jurisdiction in war crimes trials. Milanovic insists that the law should be abolished, claiming that Croatian citizens could become its subject.
SNS general secretary Jadranka Joksimovic said that EPP would discuss her party membership in mid November, Vecernje novosti daily reported today.