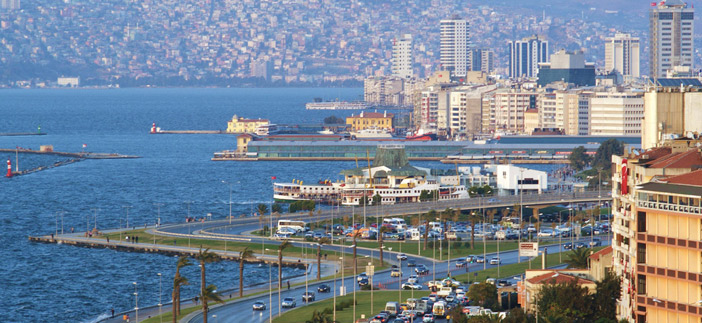 Athens, January 6, 2016/Independent Balkan News Agency
By Spiros Sideris
On the waterfront of Izmir, the famous Ke(Quai), on January 6, 2016 time will go back…
In the years before the Asia Minor Disaster. There, for the first time since 1922, will take place with the permission of the Turkish authorities the Dive ceremony of the Holy Cross.
"For the first year the Blessing of the Waters will take place at the port of Izmir. Officially, it is the first year. We had done it again 10 years ago, but not officially. This time the Turkish government, the ministry of interior, has issued a permit", says at pontos-news.gr, Father Cyril of Sykis, Archimandrite of the Ecumenical Throne, priestly head of Agia Fotini of Izmir.
At 12:30 on the waterfront of Izmir, opposite the historic building of the old Greek consulate, will take place the sanctification of the waters. "There will be representation from the local government of the city. We want to do something organized", Cyril Sykis says.
At least three groups will travel from Athens, Mytilene and Chios to Izmir. For the vicar the bet is for the Epiphany be organized properly, so that the Orthodox community can be celebrated every year.
"It's our ambition. Since an orthodox community is being created here, we want to do something that will have continuity", he explains. Today the Orthodox community of Izmir counts about 300 Greeks and overall, along with the Russians, Georgians, etc., Reaches 7,000-8,000 Orthodox Christians.
And while for Izmir it will be the first time that father Cyril Sykis will officially perform the Diving ceremony of the Holy Cross, this is not the case for Tenedos, where he perfomrs the Blessing of the Waters every year on January 5.