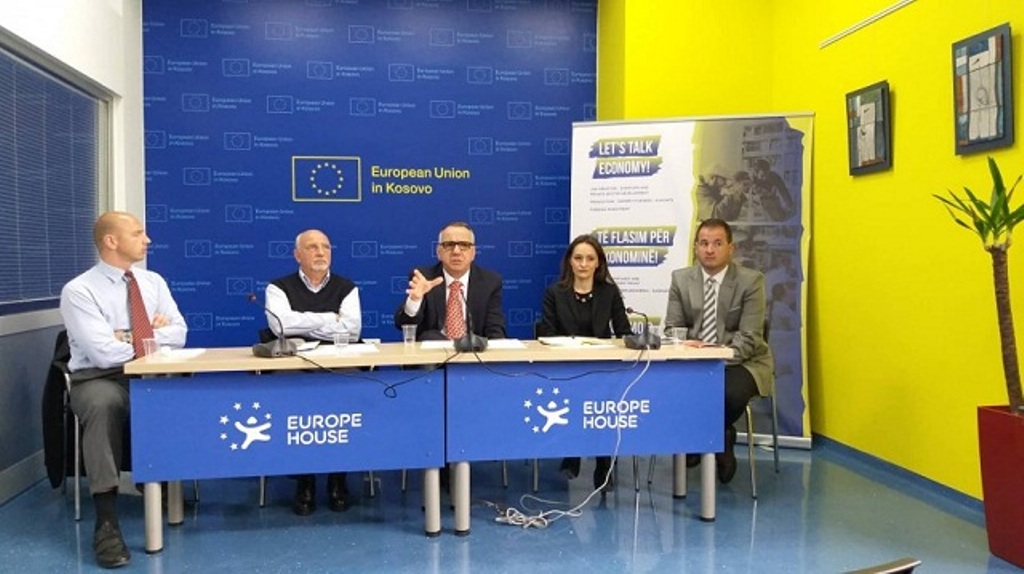 The Kosovo based European Institute for Policies (EPIK) said on Monday that the idea of changing borders has derailed the process of talks between Kosovo and Serbia.
These comments were made during the presentation of a study dubbed "Constitutional Frame of the Process of Talks".
During this meeting, participants said that the idea for border changes must be ruled out, because it threatens Kosovo's sovereignty.
Taulant Kryeziu of EPIK institute said that Serbia must be made aware of the fact that any agreement for territorial changes is unacceptable.
Former Constitutional Court chief justice, Enver Hasani said that border correction does not solve anything and it complicates relations between the countries.
He said that the solution must not harm the territory.
"Partition not only won't solve anything, but history has shown that it complicates relations between nations even more. Instead of this, we should see solutions which are not based on territorial partitions, but rule of law and respect of human rights and minorities", he said.
Political analyst, Belul Beqaj says that politicians in Kosovo must be united in the process of talks with Serbia.
"Leaders are not united. The president is trying to impose his political will and this is a serious political obstacle. If the idea for partition was supported by the people and if the international community was united on this, then political leaders could negotiate the territory", he said. /ibna/