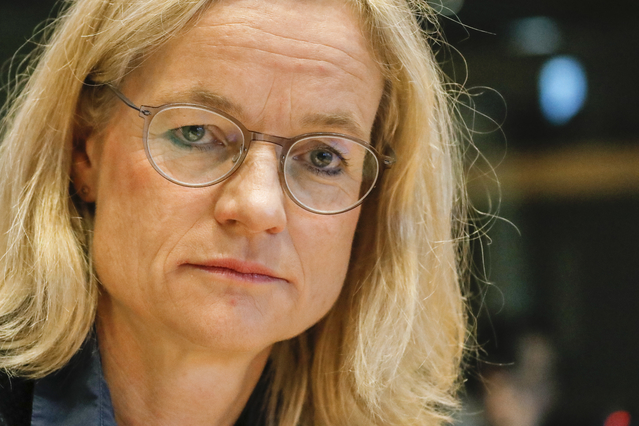 Pristina, 6 November – The European Parliament's new rapporteur for Kosovo, Viola von Cramon-Taubadel, addressed the delay in the process of liberalization for Kosovo, France's stance, the relaunch of discussions between Pristina and Belgrade, as well as the dangerous idea of correction of borders and the exchange of territories.
Viola von Cramon-Taubadel, of Dutch descent, stresses that there is no reason to delay the lifting of the visa regime for the citizens of the Republic of Kosovo; she believes those who are trying to further delay the process are sending a very strong, sad message.
"The issue of visa liberalization for Kosovo lies in the hands of the Council. The Commission confirmed more than a year ago that Kosovo has met the conditions; the European Parliament has called for visa liberalization on several occasions, and the issue continues to be "under review" in the Council. They clearly have no reason for further delays, so they obviously want to postpone their decision again and again. This emits a very bad message", the rapporteur for Kosovo stated.
She goes on to point out that the conditions for liberalization were set earlier and it is not right to make last-minute changes. As for the contacts between Kosovo and Serbia, Cramon-Taubadel comments that no matter who takes on the leadership, they should deal with this issue; such discussions, she believes, do not depend solely on one political leader.
"Whoever forms the new government should pursue for a discussion; the new government will have to deal with this issue. It should not depend only on one leader", she said.
Regarding tax cuts, she states they should be removed because no one gains anything out of implementing such a decision.
As for the US involvement, she regards it as extremely necessary in the process of the dialogue; however, she stresses that the current administration in Washington does not believe that many parties should be involved in the process. /ibna