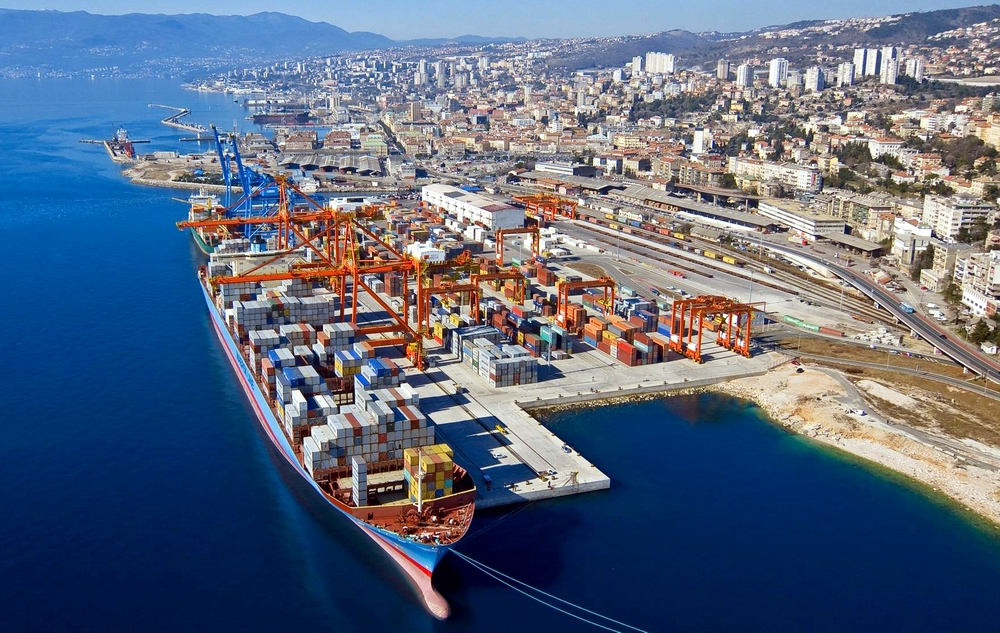 Two Croatian members of the European Parliament — Jozo Rados and Ivan Jakovcic — on Tuesday expressed satisfaction with the decision of the European Parliament to give a go-ahead to the plan to include Croatia's Port of Rijeka in the Baltic-Adriatic transport corridor.
The Baltic-Adriatic Corridor is one of the most important trans-European road and railway axes. It connects the Baltic with the Adriatic Sea, through industrialised areas between Southern Poland (Upper Silesia), Vienna and Bratislava, the Eastern Alpine region and Northern Italy.
Rados said that the adoption of a report on improving the connection and accessibility of the transport infrastructure in Central and Eastern Europe, which encompassed his amendment on including the port of Rijeka in the Baltic-Adriatic corridor in order to enable the full transport connection of northern Adriatic sea ports towards Central Europe and the Baltic Sea, was an important step in the process.
It is now on the European Commission to decide on the matter.
The Port of Rijeka is the largest seaport in Croatia, second economic centre and third largest Croatian city
The Port of Rijeka is the most convenient transit hub for Croatia, Hungary, Austria, Czech Republic, Slovakia, the western part of Ukraine, the southern part of Poland and the southern part of Germany./IBNA
Source: Aboutcroatia.net