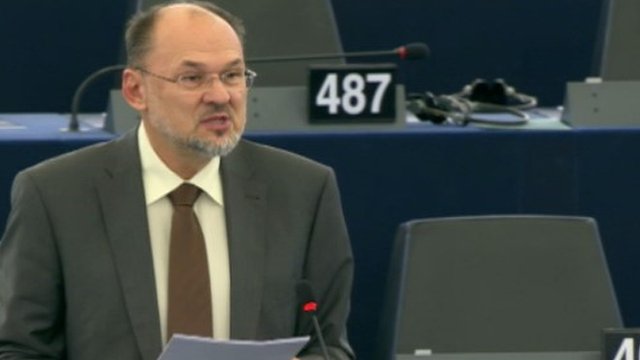 Skopje, February 6, 2013/Balkan Independent News Agency
European Parliament says that the talks between Pristina and Belgrade must be seen by Skopje as an example in its negotiations for the name dispute issue.
This is a suggestion given by the vice chairman of the delegation of European Parliament for Southeastern Europe, Jelko Kacin.
He says that Skopje must take historical steps in resolving the issue of the name dispute with the Greek side.
"Political leaders in Macedonia must face all challenges and they must not find justifications in order not to act against the blockade of Athens. What's necessary for the economy of the country and institutions are reforms and not the constant political crises and elections as the way out to protect monopolies, privileges and political mobilization, with the justification that the country faces external dangers and that it's a victim", declared Kacin during the debate for the draft resolution of the EP rapporteur for FYR Macedonia, Richard Howitt.
According to Mr. Kacin, there must be great efforts in improving relations with neighbors and return of mutual trust.
"The much debated name dispute must be solved and negotiations for the accession of Macedonia in the EU must be launched. But, the name dispute agreement is not sufficient for these negotiations. There are also other issues such as the freedom of the media, which is very important", declared Kacin MEP. /ibna/