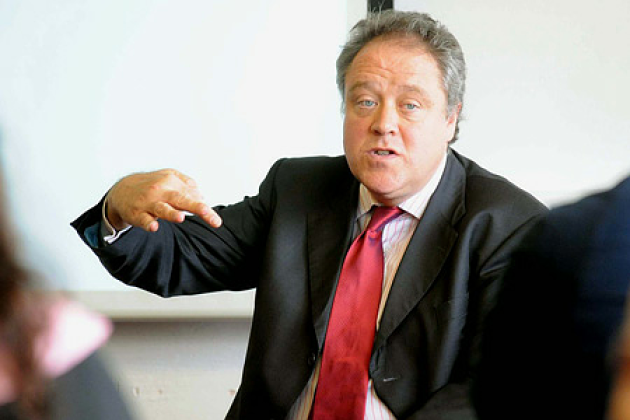 Deputy prime minister and foreign minister of Greece, the country which is chairing the EU presidency for the first half of 2014, avoids "Alexander the Great". Mr. Evangelos Venizelos will not land in Skopje's airport and will not travel in the road that bears the same name. He will travel from Pristina
Skopje, February 14, 2014/Independent Balkan News Agency
By Naser Pajaziti
The European Parliament rapporteur, Rixhard Howitt (photo) has held meetings with state leaders and political parties in Skopje. Mr. Howitt's visit was held ahead of the visit of the Greek foreign minister, Evangelos Venizelos and also relates to the resolution passed last week in the European Parliament. This resolution assessed the progress made in the Former Yugoslav Republic of Macedonia.
Mr. Howitt advised politicians and other factors to show maturity in their declarations and their actions, in order for Mr. Venizelos' visit to contribute in the advancement of relations between the two countries.
"I will do everything in order for this visit to be successful, to have positive discussions in order to encourage progress in front of European Council in the June summit. My appeal toward politicians here and everyone in this society, is to use the period before his visit in order to guarantee through their declarations and actions, an atmosphere which would insure a successful visit", declared British MEP, Richard Howitt.
Venizelos avoids "Great Alexander"
Ahead of the visit of the Greek foreign minister to Skopje, media report that Venizelos will not land in Skopje's "Alexander the Great" airport and will even avoid the road which bears the same name.
Mr. Venizelos has decided to land in Pristina in order not to spark reactions in the Greek public opinion by landing in Skopje's "Alexander the Great" airport.